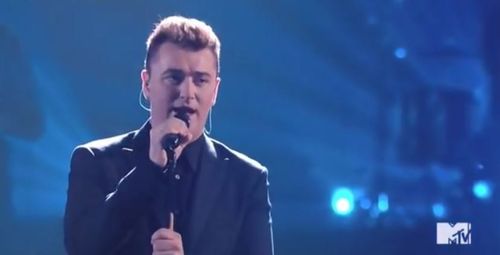 At tonight's MTV Video Music Awards, Sam Smith delivered a soulful, stripped-down rendition of his hit "Stay With Me." Armed with just a backup piano and his voice, Smith was able to get the entire crowd (Kim Kardashian included) to sway to the beat.
Check out the swoon-worthy performance, AFTER THE JUMP…
The music video for the song was nominated for "Best Male Video" while Smith himself was nominated for "Artist to Watch." Neither award went to Smith.