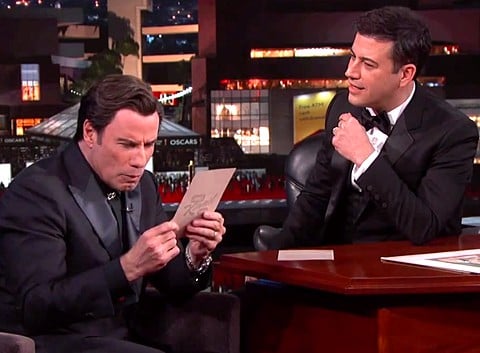 Last night's Oscars took an opportune moment to mock last year's legendary John Travolta flub: when he introduced Idina Menzel as  'Adele Dazeem'.
Menzel came out at this year's show and introduced Travolta as 'Glom Gazingo' before he came out and perplexed the audience once again by playing with her chin for a long time.
Well, Jimmy Kimmel cleared everything up on his post-Oscar show.
"Apparently I played with her chin too much," Travolta said, before explaining the entire 'Adele Dazeem' incident from beginning to end. And according to Travolta, the whole thing was actually Goldie Hawn's fault.
Watch both clips, AFTER THE JUMP…