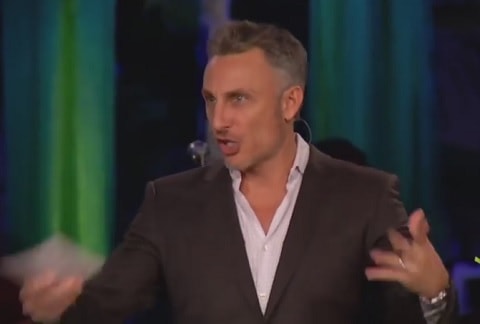 Tullian Tchividjian, the grandson of righteous preacher Billy Graham, has resigned from his post at a Florida church after admitting to an affair, reports The Washington Post.
In a statement, Tchividjian – senior pastor at Coral Ridge Presbyterian, Florida –  wrote:
"I resigned from my position at Coral Ridge Presbyterian Church today due to ongoing marital issues. As many of you know, I returned from a trip a few months back and discovered that my wife was having an affair.

"…Sadly and embarrassingly, I subsequently sought comfort in a friend and developed an inappropriate relationship myself. Last week I was approached by our church leaders and they asked me about my own affair. I admitted to it and it was decided that the best course of action would be for me to resign.

"Both my wife and I are heartbroken over our actions and we ask you to pray for us and our family that God would give us the grace we need to weather this heart wrenching storm."
Coral Ridge executive pastor Rob Pacienza's statement reads in part:
"Several days ago, Pastor Tullian admitted to moral failure, acknowledging his actions disqualify him from continuing to serve as senior pastor or preach from the pulpit, and resigned – effective immediately. We are saddened by this news, but are working with and assisting Pastor Tullian and his family to help them through this difficult time, and asking people to join us in praying that God will bring restoration through this process and healing to all involved."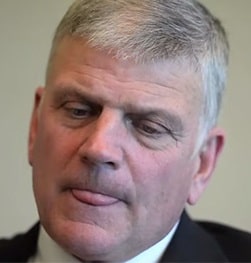 A 2009 profile in Christianity today noted that as a teenager Tchividjian had "indulged in almost everything Miami's sensual nightlife offered…but now he believes that Christians must forsake any hope of winning cultural acceptance if they want to affect the culture for the Lord's sake."
Last month, Billy Graham's son Franklin (right) said that the boy scouts President had "put young, innocent boys at risk" by calling for an end to the organization's ban on gay adults.
Watch a video on Tullian Tchividjian's "turbulent adolescence" as told by The Christian Broadcasting Network below:
https://www.youtube.com/watch?v=XlXwz2oBJ7w