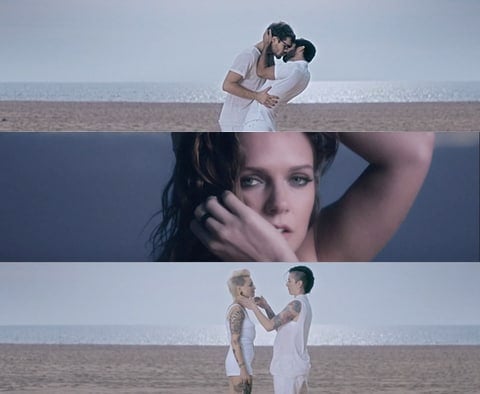 "I couldn't decide if you were the most annoying human being I'd ever met or just the best thing that ever happened," sings Tove Lo in her new single 'Timebomb'.
Several gay and straight couples dutifully act out that sentiment in a just-released video for the track, making up and breaking up on a simple beach set under a hazy sun.
The Swedish singer, who attended school with Icona Pop  at the same music academy which also educated Robyn, today announced a North American tour starting this fall.