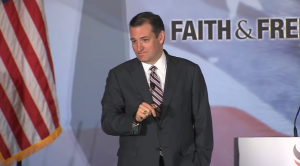 Sen. Ted Cruz flexed his anti-LGBT credentials at the Faith and Freedom Coalition Conference on Thursday, telling the crowd "I believe 2016 will be the religious liberty election."
Said Cruz:
"The modern Democratic Party has decided that their commitment to mandatory gay marriage in all fifty states trumps any willingness to defend the First Amendment…I think Indiana was as Ronald Reagan would have put it a 'time for choosing.' As William Barret Travis in Texas put it when he drew a line in the sand, you choose which side of the line you're on. More than a few Republicans sadly even more than a few Republicans running for president in 2016, chose that moment somehow to go rearrange their sock drawer. I'll tell you this, I will never ever ever shy from standing up and defending the religious liberty of every American."
Cruz must have dozed off during the #BoycottIndiana backlash earlier this year because, as we reported, all of the 2016 GOP contenders came out supporting the state's discriminatory "religious freedom" law.
Other "highlights" of Cruz's speech include:
telling a "joke" about a little old man giddy about Barack Obama leaving the White House on January 20, 2017.
urging the crowd to pray that SCOTUS "not engage in an act of naked and lawless judicial activism" by extending nationwide marriage equality.
claiming to have "photographic proof" that Faith and Freedom Coalition founder Ralph Reed smiles while sleeping (taken at a late night reception at the Reisner/Weiderpass penthouse perhaps?).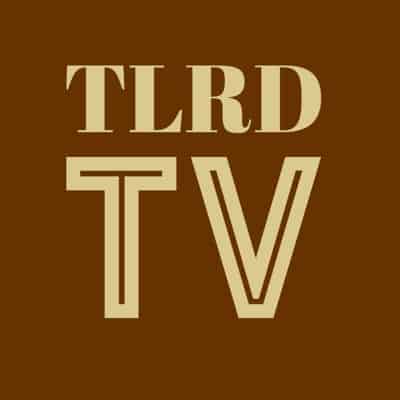 [h/t Raw Story]