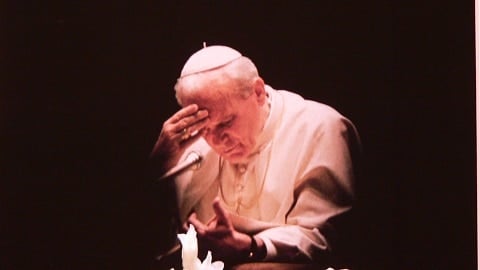 Writing in The Daily Beast, gay man and former Catholic priest Bill Dickinson explains why the church needs to "help, instead of hurt, LGBT people."
Dickinson explains that he used the recent SCOTUS decision on same-sex marriage and the forthcoming Synod on the Family at the Vatican as an opportunity to reach out to bishops on LGBT issues.
Although the response from bishops was disappointing, he nonetheless offers "to be a part of the solution for the Church leaders in their struggling relationship with LGBT people."
Nine months after quitting his position, he offers four proposals for how the church can change how it addresses LGBT issues:
– Pause anti-gay public statements that feed into the fear regarding religious freedom.
– Organize a committee of the U.S. Conference of Catholic Bishops that seeks to understand the LGBT community.
– Refer back to a 2006 pastoral document and a Pope John Paul II letter to bishops so as to change the insulting language often used for referring to gay people.
– Use education to enable gay church leaders "to live a life of ministry and/or celibacy with more authenticity and self-acceptance."
Dickinson concludes that "the right and responsible thing to do, as an act of leadership, is to understand LGBT persons, and to use language that respects them by listening and seeking to understand the joys and challenges they face in their lives."
(Image via Flickr)