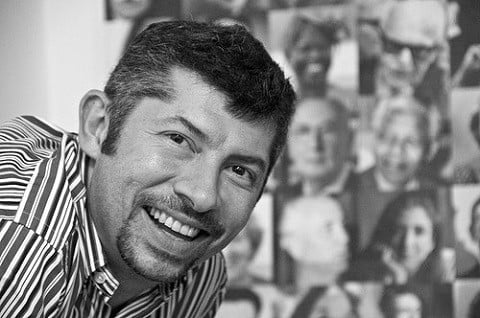 An Italian lawmaker is into his second week of a hunger strike to push for a debate on civil unions and same-sex marriage. Ivan Scalfarotto aims to highlight the fact that Italy is the only major European state that does not provide for the official recognition of gay couples. Draft civil union legislation is currently blocked in the Senate.

On Wednesday, he wrote on his blog:
"Rather than protest, I'm trying to build something: an awareness, the beginning of a debate a bit more depth than we have seen in recent years in terms of civil rights. And if possible, a more active involvement of the public, the political parties."
In a wide-ranging interview, the minister explained his position:
"Italy is the only country in Western Europe where no legislation whatsoever has been passed recognizing the gay and lesbian couples. And I think this is an unbearable position.
"In spite of the support of the government and support of the Democratic party, those who are opposing [same-sex marriage] are legislation are very effective at delaying the process to the extent of really getting the whole process stuck.
"I'm protesting against those people who present themselves as Fundamentalist Catholics and those political parties that believe they are representing this part of the Catholic world, which are stopping the process.
"I want to have a clear commitment. Not just from President Renzi, who I know is generally willing to do this, but I would like to know from those who are stopping this, when they think the Parliament would be able to discuss and decide a realistic time frame, in order to bring back Italy to where it should be."
Last month, an estimated 300,000 people gathered in Rome to protest Renzi's attempt to push a civil union bill through parliament.
Scalfarotto said he will end his strike "certainty on the date when this grave violation of human rights will end."