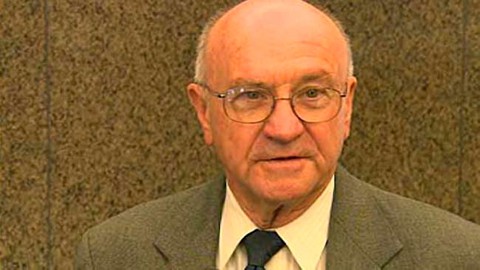 A petition aimed at enshrining a transgender bathroom ban in the Houston City Charter isn't likely to appear on the November ballot.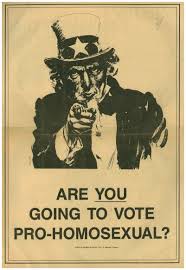 However, a slew of anti-LGBT candidates who oppose the Houston Equal Rights Ordinance (HERO) — which will appear on the ballot — have lined up to run for council seats in what appears to be a reincarnation of the city's 1985 anti-gay "Straight Slate" (right).  
After the city twice rejected the anti-trans petition from activist Dave Wilson (above), he filed a lawsuit and convinced a district judge to order officials to count his signatures. After the city appealed, Wilson sought a ruling directly from the Texas Supreme Court. However, justices failed to take up the case in time for the petition to be appear on the November ballot.
The Houston Chronicle reports:
Wilson, a Houston Community College trustee, warned that he will continue to push the issue in district court.
"I'm not gonna give up," Wilson said. "I'll be back. I will get this on the next election."
The city has long contended that Wilson's effort too closely resembles a repeal petition pertaining to the city's equal rights ordinance that is already on the ballot. His effort is too late and should not be considered, they have said, because those seeking to repeal an ordinance must submit their petition within 30 days of the law going into effect; City Council passed the ordinance in May 2014.
Meanwhile, numerous candidates who oppose HERO filed to run for City Council seats before last Monday's deadline. As we've mentioned, this November's election is looking more and more like one from 30 years ago during which mayoral candidate Louie Welch said the best way to control AIDS would be to "shoot the queers."
From the Chronicle:
With the latecomers, the fight to repeal HERO now is poised to extend into all of the at-large and most of the district council races, in addition to the mayor's race.
At first glance, the lineup harkens back to the "Straight Slate" of 1985, when conservative power broker Steven Hotze organized challengers to run against incumbent council members who supported job protections for gays employed by the city.
However, members of the anti-HERO campaign and other prominent conservative activists disputed suggestions of a widely-coordinated effort, saying the candidates ended up on the ballot for a variety of reasons.
"We have been approached by candidates who oppose the bathroom ordinance," said Jared Woodfill, spokesman for the anti-HERO campaign. "And we have encouraged people to run who oppose the bathroom ordinance, as have other organizations who have the same goal of defeating the ordinance."
Maverick Welsh, president of the Houston GLBT Political Caucus, told the Chronicle he isn't worried:
"I think it actually helps our slate," Welsh said. "This isn't 1985."