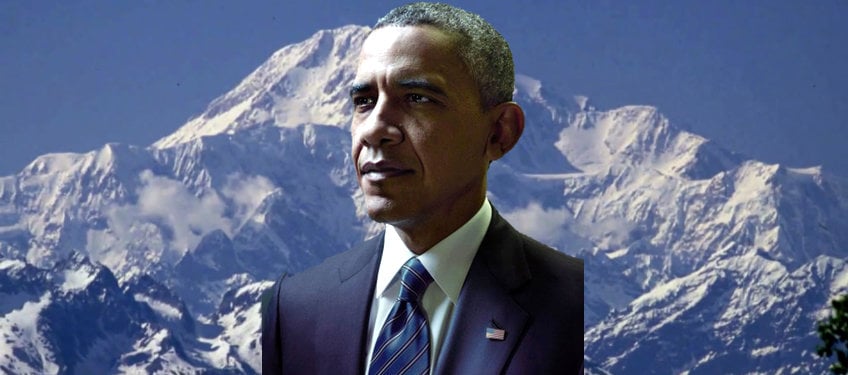 President Obama is making an historic three-day trip to Alaska to focus on climate change. Ahead of the trip, the President restored Mount McKinley's name to its original Native American (Koyukon Athabaskan) name of Denali. Denali, which was named Mount McKinley in 1917 after former U.S. President William McKinley, is the highest peak in North America and sits amid Denali National Park and Preserve.
The NYT notes that the renaming "is the latest bid by the president to fulfill his 2008 campaign promise to improve relations between the federal government and the nation's Native American tribes, an important political constituency that has a long history of grievances against the government."
Said Secretary of the Interior Sally Jewell:
"This name change recognizes the sacred status of Denali to many Alaska Natives. The name Denali has been official for use by the State of Alaska since 1975, but even more importantly, the mountain has been known as Denali for generations. With our own sense of reverence for this place, we are officially renaming the mountain Denali in recognition of the traditions of Alaska Natives and the strong support of the people of Alaska."
Ohio lawmakers are outraged, calling the renaming a slight to McKinley, who was from the Buckeye state:
"Mount McKinley … has held the name of our nation's 25th President for over 100 years," Rep. Bob Gibbs, R-Ohio, said in a statement. "This landmark is a testament to his countless years of service to our country." Gibbs also described Obama's action as "constitutional overreach," saying that an act of Congress was required to rename the mountain, because a law formally naming it after Ohio's William McKinley was passed in 1917.
"This political stunt is insulting to all Ohioans, and I will be working with the House Committee on Natural Resources to determine what can be done to prevent this action," Gibbs said.
Democratic Rep. Tim Ryan and Republican Senator Rob Portman also expressed disagreement.
Obama will visit one of the state's receding glaciers, focus on tourism, and visit the Arctic Circle.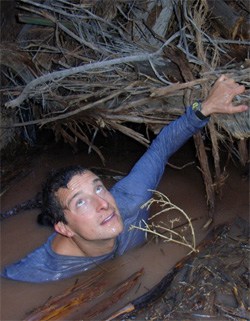 He'll also make an appearance on a Special Edition of Running Wild With Bear Grylls while he's there, Deadline reports:
Obama is traveling to Alaska for three days and NBC's announcement comes the morning after he announced he was using his executive power to restore the name of the tallest mountain in North America to "Denali";  officially it has been called Mount McKinley for the past century to the chagrin of local Native Americans.
Obama will meet with Grylls while visiting Alaska to observe the effects of climate change on the area. The two will then "come together" in the Alaskan wilderness, the network and production company said.
Watch a CBS News report below: