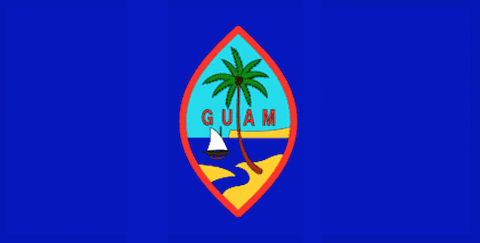 Guam's Senate quickly passed a LGBT employment nondiscrimination bill and an official marriage equality bill today that formally adheres to the Obergefell decision in the U.S.
Sen. Nerissa Bretania Underwood, who created Bill No. 119 dubbed the "Guam Marriage Equality Act of 2015," opened the session with remarks on the relevance of the bills to Guam citizens and bringing Guam into uniformity with U.S. law following the Obergefell decision, as Metro Weekly reports:
"This is a historical moment in which we must do more than just obey or comply. It is a time when we must affirm and recognize those in our society who choose to marry members of the same gender because it is not just a matter of compliance; it is a matter of fairness. It is a matter of justice. It is a matter of equality. It is a matter that acknowledges the full humanity of all of our citizens who wish to express their love for another human being through lawful marriage. I thank all those who have paved this way.  And while it has taken some time for people organize around and further articulate the need for change, today, we have solidified this endeavor."
Underwood's bill also alters gender-specific terminology related to marriage, changing words like husband and wife to the gender-neutral word spouse. The employment nondiscrimination bill clarifies that sexual orientation, military status, gender identity and expression are now protected classes, prohibiting employers from discrimination.
Guam's Governor Eddie Calvo initially urged the country's courts to enter into a holding pattern on marriage earlier this year, which didn't stop gay Guam couples from pressuring the government on the issue, until the Supreme Court made its now historic decision. A Guam federal judge later overturned the ban on gay marriage in early June.