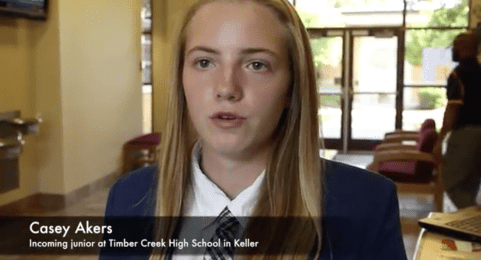 Last week we told you how the school board in Keller, Texas, canceled a vote on LGBT protections in the face of pressure from anti-gay bigots, including Fox News host Glenn Beck.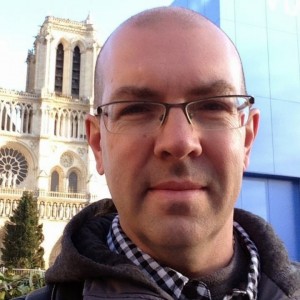 We also told you how, even though the proposed LGBT protections had been pulled from the board's agenda, several people showed up at a meeting to speak for and against them.
Among the speakers was Ken Romines (right), the son of anti-gay school board member Jo Lynn Hausmann (below), who adamantly opposes the proposed changes.
Romines happens to be gay, but in this case he's apparently chosen his mother's bigotry over LGBT rights.
In his remarks to the school board, Romines said he's been in a relationship with a man for 23 years and adopted two children. He also said he co-owned the largest gay bar in Colorado Springs and fought against the state's anti-gay Amendment 2.
But Romines, who's since moved back to Texas, where he's reportedly now living with his mother, then proceeded to attack Casey Akers, the student who initiated the proposed LGBT protections after her high school refused to allow her to make a "promposal" to another girl:
"To the two girls that were in th lunchroom, you are already equal," Romines said. "There was no bullying. There is no history of you having any issues. You simply got busted for a rule you broke. Across the entire school district, there's a rule in the books that says there are no promposals on school grounds. Am I correct? Yes. You decided to break a rule, and then you got in trouble, and you brought it to the school board, and then you're trying to change the rule. That is wrong. Stop being immature, stand up, take responsibility and move on."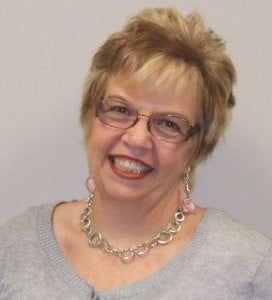 Unfortunately for Romines, there is no ban on promposals in any Keller school district handbook. And Akers says promposals between straight students are a tradition at Timber Creek High School. It was only when she wanted to make one to another girl that administrators told her it would be "inappropriate."
Romines then began to give inaccurate information about transgender people, whom folks like his mother have made central to their opposition to LGBT protections:
"For the transgenders, there are three things everyone needs to know," Romines said. "There's transsexual, transgender and sexual identity. Sexual identity is what you identify with and how you dress. Transgender is someone who's going through the process. Transsexual is someone who's completed it."
At that point, the mic was cut off because Romines had exceeded his time limit, which was just as well because we'd already heard enough.
Romines didn't identify himself as Haussmann's son during his remarks, and his mother later explained on Facebook that he didn't think it was relevant.
Watch a clip of Romines' remarks at the 4:15 mark in the video below.