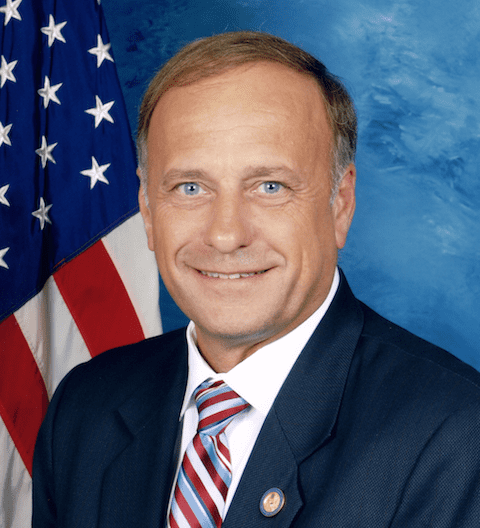 Rep. Steve King (R-Iowa), known for his colorful (read: racist, homophobic) comments, gave a short statement on Thursday saying that the Obergefell v. Hodges decision now means men can marry their lawnmowers reports Slate.
Rep. King issued the statement on Thursday while introducing presidential candidate Mike Huckabee at an Iowa event:
Iowa Rep. Steve King, introducing Huckabee, said gay marriage ruling now means "you can marry my lawnmower."

— Matt Taibbi (@mtaibbi) July 30, 2015
This isn't the first time King has shared his affinity for his man-on-machine gay marriage ideals. Earlier this month,  King brought up the topic while touring rural Iowa:
I had a strong, Christian lawyer tell me yesterday that, under this decision that he has read, what it brings about is: It only requires one human being in this relationship—that you could marry your your lawnmower with this decision. I think he's right.
Rep. King is the latest conservative politician to offer rather unique opinions on gay marriage and gay unions; King's conservative compatriot Rep. Louie Gohmert (R-Texas) issued similar comments suggesting a study that involves trapping gays on an island would show that nature will determine what is the "preferred marriage."