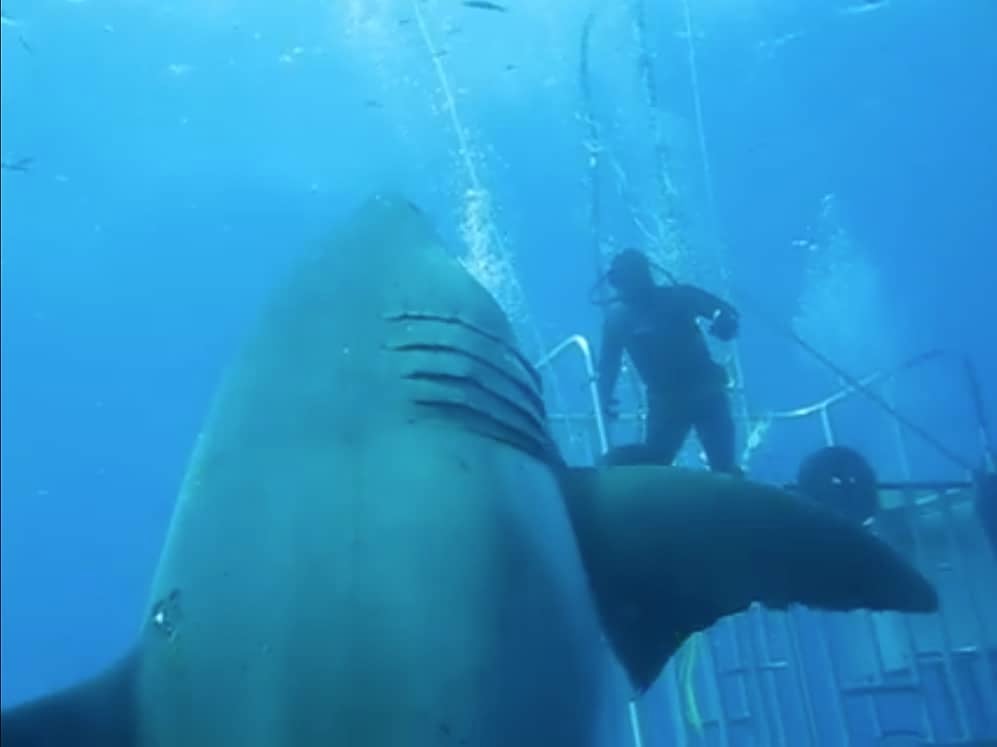 Unseen footage of "Deep Blue", thought to be the largest great white shark ever filmed, was released by shark researcher Mauricio Hoyos Padilla this week and quickly went viral. Deep Blue was caught on camera near Guadalupe Island in Mexico.
The shark's astonishing size is simply breathtaking. Deep Blue was pregnant when filmed in 2013 and is thought to be at least 50 years old.
Said Padilla in a separate post:
"When I saw Deep Blue for the first time, there was just one thought in my mind: Hope. A shark of that size is at least 50 years old and that tells me protection and conservation efforts are really working. Deep Blue has been spared from longlines and the inherent dangers of being in the wild, and somehow she has found her way in the vast ocean."
[fbvideo link="https://www.facebook.com/video.php?v=10153621649200955″ width="480″ height="360″ onlyvideo="1″]
Here is some footage that was released previously:
https://www.youtube.com/watch?v=7SZSoLaW_q0
Click HERE and LIKE our page on Facebook. Select "get notifications" in pulldown menu to receive our headlines in your feed.