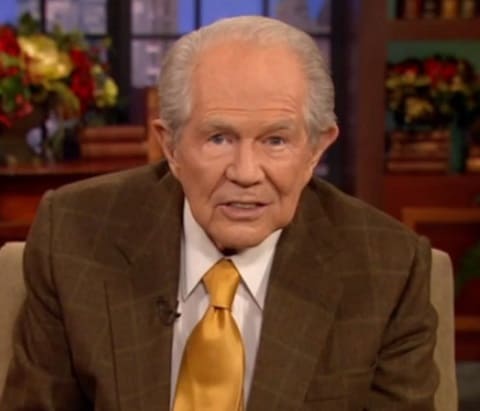 Televangelist throwback Pat Robertson has said that American Christians are being forced "to bow down before the two percent who are homosexual," reports Right Wing Watch.
Noting that the U.S. is "a free country", Robertson – who bizarrely claimed last December that gay people will eventually die out because they can't reproduce – moaned that Christians "have surrendered the great freedom we have in this nation to an oligarchy of non-elected judges".
Suggesting that LGBT people should be happy to receive the benevolent "acceptance" of Robertson and Co., he added:
"They now are on a vendetta to destroy everyone who disagree with them. They are going to do everything to destroy everyone who disagrees with this point of view."
Not happy with attacking LGBT people, earlier this year Robertson went on a tirade against Christians who don't discriminate against gays.
Watch Robertson's latest nonsense below.
https://youtu.be/gvrxQiDdLWg