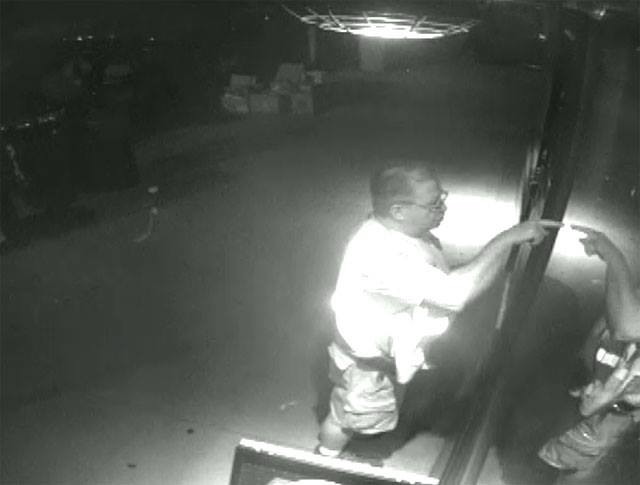 Wolf Sterling, the owner of Pint, a NJ gay bar that specializes in craft beer, says he and his staff are being harassed and intimidated by a sanitation worker who has been demanding the bar give him liquor and threatening retaliation if they don't comply, CBS New York reports: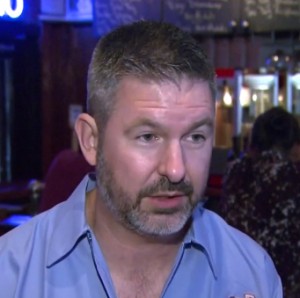 He informed my employee his supervisor told him he could no longer pick up our recycling, but he would do so if we bribed him with liquor," Sterling said.
The bartender refused, and the man promised to return. The worker is employed by the Jersey City Incinerator Authority, an independent agency contracted by the city. When the worker returned last week, Sterling said his surveillance cameras captured the man once again demanding alcohol in exchange for doing his job.
"They asked for liquor, and made it clear they would have to supply them liquor on a weekly basis for this gentleman and his entire truck in order for them to continue picking up our trash," Sterling said.
Sterling said when he tried to report the incident to the Jersey City Incinerator Authority, he was met with resistance.
"They said that if I pursued the complaint that I would have city inspectors come through my business, so it was a threat not to pursue the complaint," he said.
Sterling, the owner of the bar, and a member of the Sisters of Perpetual Indulgence, shared surveillance video of the workers threatening him in a Facebook post earlier this week after getting no response from the city.
Said Sterling in the post:
We've asked the Jersey City Incinerator Authority who manages him to help. They told us if we pursed the complaint they'd retaliate. That wasn't very nice. We asked City Hall for help. Nothing came of that either.
So, we're asking our friends to share this post so this story gets shared far and wide. If we can't get results by asking nicely, maybe a little public pressure will help. Do us a big favor, like this post and share it with your friends. That way if Wolf or Tommy end up buried in the Meadowlands you'll know where to find us!
Watch the CBS  New York report below: