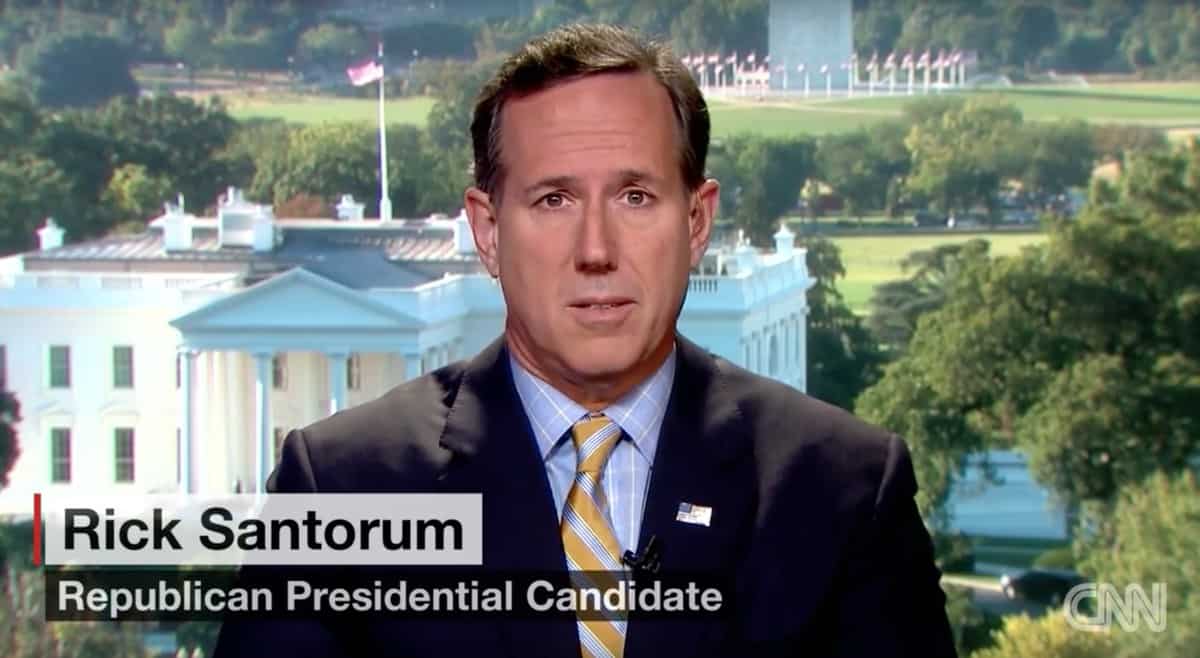 Rick Santorum appeared on CNN this morning and advised Rowan County, Kentucky Clerk Kim Davis to continue breaking the law:
"I'd advise Kim Davis to follow her conscience. The Supreme Court decision really made no provision as to what county clerks should do. In fact, they wrote extensively about how after this decision there had to be accommodations, there had to be things worked out by the legislatures and others as to how to implement the court decision. Kim Davis has every right to say that this should be a religious accommodation and I believe that the state of Kentucky as well as the federal government should be passing things like the First Amendment Defense Act which does provide for accommodations for people both in government and outside government who have religious convictions that differ with the court ruling."
Yesterday, Towleroad wrote about the First Amendment Defense Act and a NYT editorial published over the weekend which said "it would deliberately warp the bedrock principle of religious freedom under the Constitution."
This morning, Davis returned to work in Rowan County after making a statement that deputy clerks in her office would be allowed to issue marriage licenses to gay couples if they wanted to avoid going to jail, but that the licenses issued would not have her name or her authority.
Watch Davis's statement to press HERE.
https://www.youtube.com/watch?v=2rljCuL05JQ