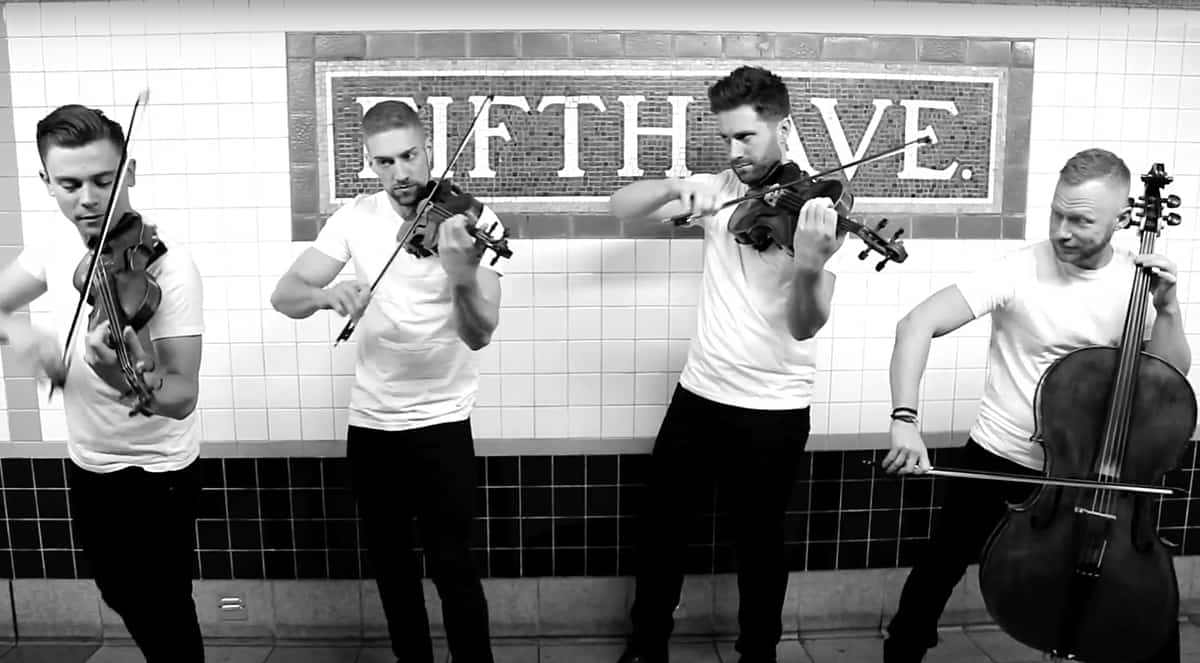 Hunky pop/classical fusion string quartet Well-Strung released the third video today from their upcoming album POPssical. It's a cover of Lorde's "Royals" backed by the group's rendition of Karl Jenkins' "Palladio" from the album Diamond Music (you've heard it before in DeBeers diamond commercials).
The video features the group Edmund Bagnell (first violin), Christopher Marchant (second violin), Daniel Shevlin (cello) and Trevor Wadleigh (viola) playing in the New York subway and taking a stroll down Manhattan's ritzy Fifth Avenue.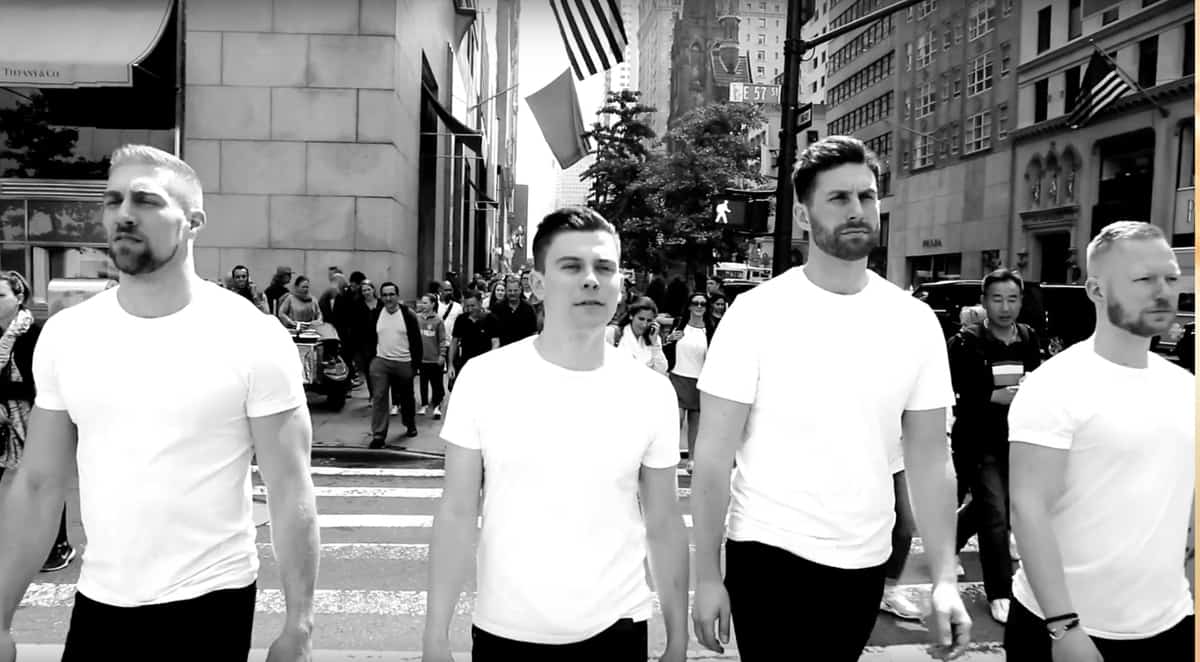 You may remember two other videos released this year from the group. One was a fusion of Bach and Taylor Swift's "Blank Space" and another earned them a place at a campaign event for Hillary Clinton in Provincetown. It was a cover of the Fountains of Wayne track "Stacy's Mom", renamed and rewritten as "Chelsea's Mom".
POPssical is out October 2.
Watch: