> Gay Catholic pioneer Father John McNeill is dead at the age of 90.
> House Majority Leader Kevin McCarthy (R-CA) seen as frontrunner for Speaker.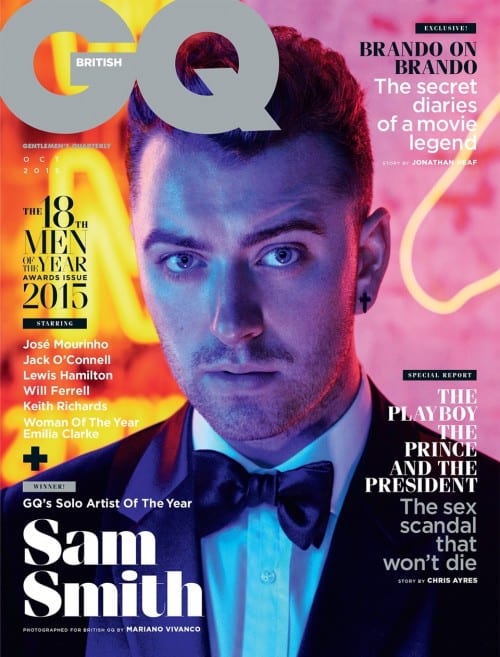 > Sam Smith looking colorful on the cover of British GQ in a shot from Mariano Vivanco.
> Video: Dude with cornrows eats corn while listening to Korn.
> Judge approves Caitlyn Jenner's name change.
> Second man pleads guilty to March 2012 torture of a gay African-American man in Corpus Christi: "Garza, who's 33, and Serrata, who's 22, admitted in court that they lured the man to an apartment, where for three hours they punched, kicked and assaulted him with various weapons, including a frying pan, a sock filled with batteries, a belt and a broomstick."
> Joseph Gordon-Levitt sings "Bitch Better Have My Money" with the Ragtime gals, barbershop quartet-style.
> David Beckham is world class.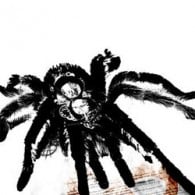 > Escaped tarantula grounds Delta flight from Baltimore to Atlanta.
> Reed Morano to direct Ellen Page in gay Marine drama Lioness: "Lioness tells the true story of Lance Corporal Leslie Martz (who will be portrayed by Page), a U.S. Marine who was stationed in Haditha, Iraq, and sent to Afghanistan as the leader of the first Female Engagement Team.  Determined to serve her country with the same valor and impact as the men she marches alongside, Martz soon finds herself fighting a war beyond the takedown of key insurgents and the Taliban."
> Bully who hit blind classmate arrested. Teen hero speaks out.
> Transgender inmate Sandy Brown wins suit against Maryland prison officials: "Brown was serving a five-year sentence for assault when in 2014 she said she was placed in solitary confinement 24 hours a day for 66 days at Patuxent after a routine mental health screening, according to court records. She said guards watched her shower and encouraged her to commit suicide."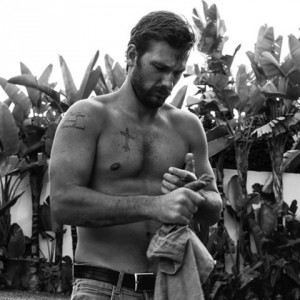 > Hedi Slimane has Alex Pettyfer under his lens.
> Prince William and Prince Harry are here to satisfy your construction guy fetish.
> No gay nudity on Twitch, but blue alien boobs are fine.
> A Sinner in Mecca: New documentary chronicles gay filmmaker Parvez Sharma's travels to the hajj. "Despite Mr. Sharma's notoriety as a gay filmmaker — the new film includes footage of his 2011 New York wedding to an atheist musician identified only as Dan — he traveled to Saudi Arabia, where homosexuality is punishable by beatings, jail time and death."
> Jake Gyllenhaal's hair is looking lush these days.
> Margaret Cho on Kim Davis: "She's so gross. I don't understand — she acts like she's some kind of freedom fighter, as if she deserves some sort of accolade for not upholding the Constitution and breaking the law," Cho explained. "It's really insulting to the heroic people who have gone to prison for their beliefs."