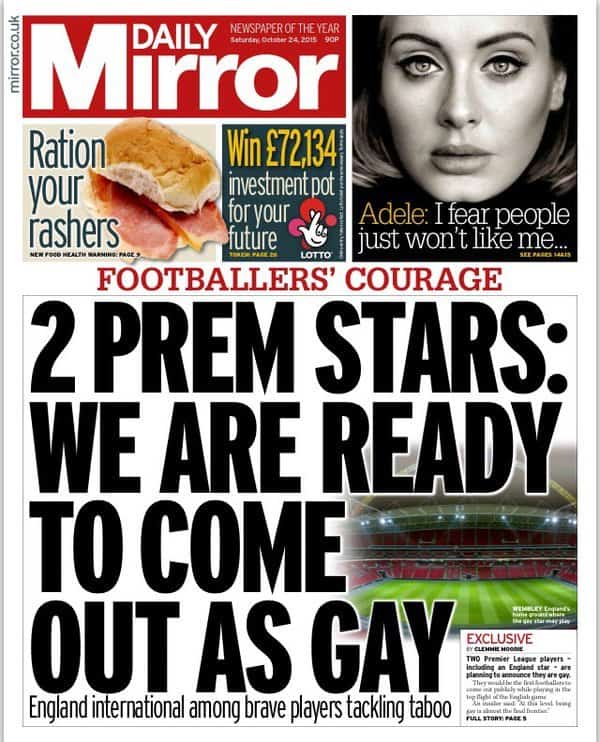 The UK's Daily Mirror is reporting that two Premier League football players are ready to come out of the closet:
The two players – including an England international – have told family and friends, and are being supported by their clubs and the Football Association. We are not revealing their names. They would become the first ever players to publicly announce they are gay while in the top flight of English football. The stars are thought to be planning to go public before the start of next season.
The paper adds:
We can also reveal that another well known player came out to friends in 2011. But a homophobic word was then daubed in paint across his car. It is understood he is now reluctant to come out publicly in case he is the target for more abuse.
"An FA spokesman declined to comment on the Premier League players," the paper adds.
There are currently no out professional (European) football players. In 2014, Thomas Hitzlsperger became the most high-profile European footballer to come out of the closet, but did so shortly after he retired. Justin Fashanu came out in 1990. He committed suicide in 1998 after being accused of sexual assaulting a teen in the U.S. and said he didn't believe he would ever get a fair trial because he was gay.
Robbie Rogers, of course, came out in the U.S., retired for a bit, and now plays for the L.A. Galaxy. In 2011, Anton Hysen, a second-division footballer in Sweden came out as well.