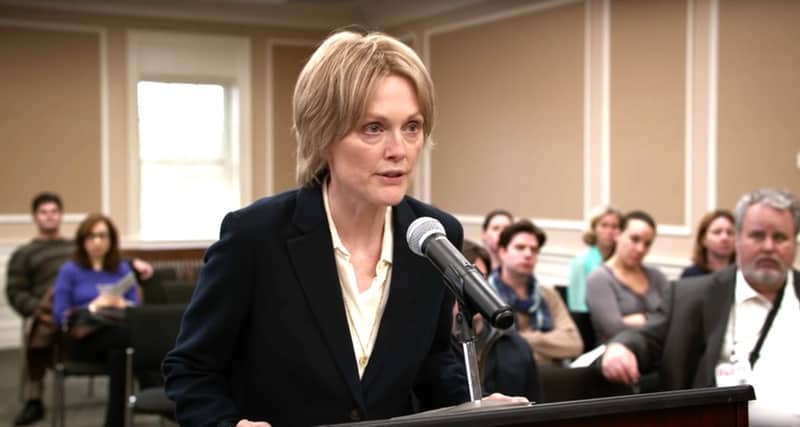 Back in 2006, Towleroad reported on the story of Laurel Hester, a lesbian with terminal cancer that had spread from her lungs to her brain, who was fighting the Ocean County freeholders in order to leave her pension benefits to her partner.
After resisting her requests for a year, the Ocean County Freeholders decided to extend benefits to same-sex partners after Hester's cause was taken up by bloggers and others who hoped a grassroots movement might force the Freeholders to change their position.
Julianne Moore plays Hester in Freeheld, the drama (co-starring Ellen Page) that opens this weekend in theaters.
In a new official clip just released, Moore (Hester) asks local county officials to grant her request to leave her pension to her domestic partner Stacie Andree (Page).
Says Moore in the clip: "In my 23 years as a police officer, I've never asked for special treatment. I'm only asking for equality."
Watch: