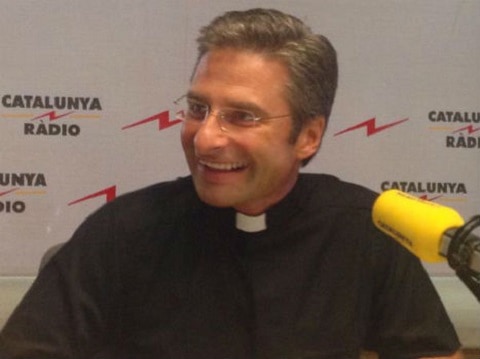 Krzysztof Charamsa, the Catholic priest who last week came out and was subsequently fired by Pope Francis, has denied the existence of a gay lobby in the church.
In an interview, Charamsa said he "met homosexual priests, often isolated like me… but no gay lobby," AFP reports.
He added that although he met several homophobic gay priests, he "also met several fantastic homosexuals who are some of the best ministers in the Church."
He also said that he has remained faithful to his vow of celibacy because he has "never touched a woman".
Charamsa came out in an interview with Milan's Corriere Della Sera, arguing that the Catholic Church should be more open to gay people.
(Image via Wikipedia)