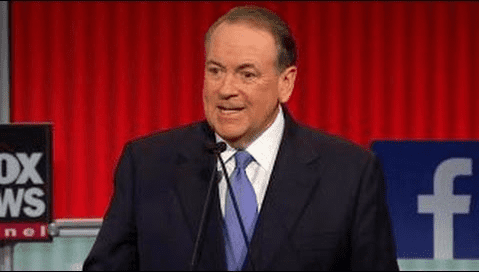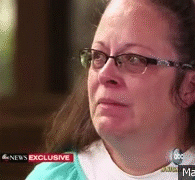 Mike Huckabee has said that "elitist forces" in the Vatican have downplayed the meeting between Pope Francis and Kim Davis (right), and says the Pope should fire those who made him look like he wasn't interested in the meeting, Right Wing Watch reports:
"I'd like to think that at some point the pope might start reading the press clips and maybe fire some of the people who are trying to represent him."
Last week, anti-gay litigation group the Liberty Counsel made false claims that the pope had actively sought out a meeting with Davis and offered her unconditional support in her refusal to do her job.
Distancing itself from the Liberty Counsel, the Vatican later claimed that Davis was one of several people who met the pope and the meeting "should not be considered a form of support of her position in all of its particular and complex aspects."
However, Huckabee insists that Davis and the pope "visited privately…for about 15 minutes" and that "elitist" forces are trying to downplay the pope's support for her cause.
He added that outside of the elitist cabal, everyone else realizes that the Davis case could mark "the beginning of the criminalization of Christianity."
"Now, why the Vatican is trying to downplay this meeting, the only thing I can figure is that many of the very liberal elements, not only of the media, but in some cases of the Catholic Church want to distance themselves because in their elitist world, Kim Davis is an unpopular figure.
"But I'm telling you, wherever she goes and wherever I see people, in every airport I get on a plane and people say, 'Thanks for standing up for Kim Davis.' It's very different because people realize that this is the beginning of the criminalization of Christianity if we don't stand up to it."
Last month, Huckabee said that he would be willing to go to jail in Kim Davis' place.
Listen to Huckabee's comments below.
[soundcloud url="https://api.soundcloud.com/tracks/227337822″ params="color=ff5500″ width="100%" height="166″ iframe="true" /]
[soundcloud url="https://api.soundcloud.com/tracks/227337837″ params="color=ff5500″ width="100%" height="166″ iframe="true" /]