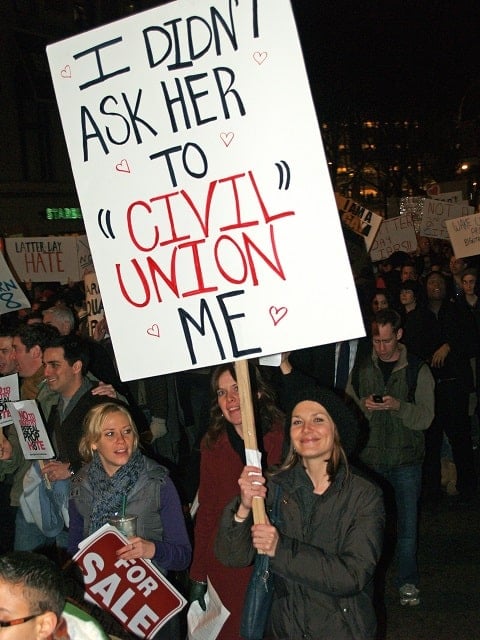 According to statistics compiled by legal group Collyer Bristol, lesbians are twice as likely as gay men to end civil unions.
The research shows that compared with 5.4 percent of male partnerships formed between 2005 and 2014, 9.7 percent of female civil partnerships were dissolved.
According to FT.com, Collyer Bristow partner Philippa Dolan offered the relative youth of some female partners as a possible explanation.
Dolan said:
"Some traditional gender expectations persist even in civil partnerships, with women seemingly keener to get married at an earlier age than men. That may have played a role in their higher dissolution rate.
"Divorce rates among heterosexual couples are highest among couples in their 20s, so there is a definite correlation between marrying young and splitting up shortly afterward. These figures suggest that applies in same-sex civil partnerships too."
Stockholm University's Gunnar Andersson said the finding accords with other countries that formally recognize gay relationships:
"Women are both more prone to forming a union as well as to dissolving a union. Women have higher demands on relationship quality. This is one of the reasons why divorce has increased more generally."
Gay rights group Stonewall suggested that more qualitative research is required before any conclusions can be made.
(Image via Wikipedia)