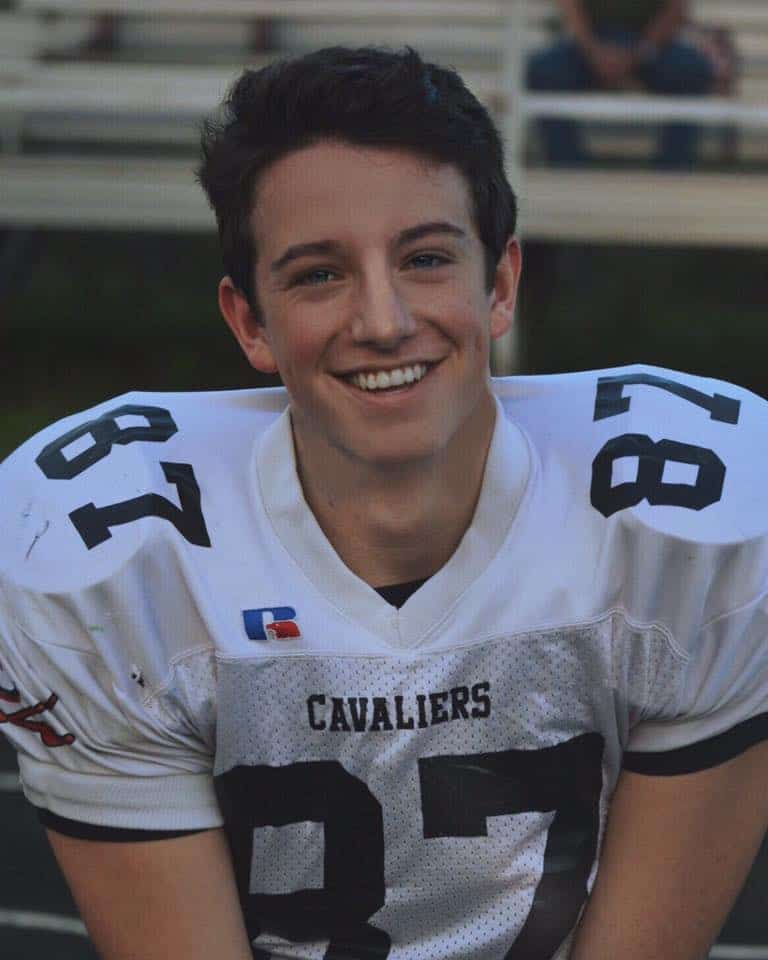 Gay former high school football player Harrison Wilkerson wants LGBT youth struggling with depression and anxiety to know they are not alone.
In a post published on OutSports, Wilkerson opens up about his own battle with depression and social anxiety in hopes that his story can help others. Though Wilkerson seemingly had it all in high school–student body president, varsity football player, loving family and friends–he was in turmoil, "coping with suicidal thoughts –something no one would have known just by looking at him from the outside.
Wilkerson grew up in a small town in North Carolina where "Every fall is consumed by football, every spring by baseball and every Sunday by church." When he was younger, his passions were chiefly in the arts. But as he grew up, he took to sports, ultimately landing a spot as kicker on his high school's football team. Though he excelled on the field, off the field he says something wasn't "clicking":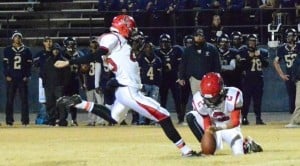 While all my teammates were talking about girls in the locker room I couldn't have been more uncomfortable. I had no interest in the topic whatsoever. As a high school boy, this was not the norm, and a few guys began to notice. Not knowing the answer myself, I denied many times having any interest in guys, but the denials weren't enough to quiet the questions. […]
Through that season I slipped into the darkest time of my life: Deep down I knew I was gay, and there was nothing I could do about it. I wanted so badly to be straight, but I knew there was no more denying who I was.
Unknown to anyone at the time, I struggled daily with anxiety and severe depression. I wrestled privately with suicidal thoughts for months. Bullying and harassment increased at school. People in passing cars screamed homophobic slurs at me. At one point another vehicle literally ran me off the road. All of it was because I was coming out of my cocoon, finding the need to be my truth. Yet simply because I was different, life was becoming a living hell. Loneliness took hold.
Wilkerson says that, "[O]ne of the darkest memories I have is sitting in my bedroom floor in the pitch black night crying out for God to please end my life." Yet despite the immensity of his struggle, "No one at school knew I was having these thoughts." Adding to the burden of his depression was Wilkerson's feeling that it wasn't "ok to be depressed." This led him to become convinced he was alone.
Finally, Wilkerson reached a breaking point and could no longer deny who he was:
Eventually I began to see the light at the end of the tunnel. The day came when I was able to finally look myself in the mirror and say "I am gay." I soon confided in one friend that I was in fact gay, like so many had suspected. From there my confidence grew. I began to tell my closest friends, then a few more. Eventually it became the worst-kept secret in town. […]
The more people I told, the better I felt. The truth did set me free.
Wilkerson stresses that the struggle for acceptance is still one being faced by LGBT today. His story happened only last year. He writes, "In 2014, loneliness nearly took my life." It is the immediacy of that struggle which motivated Wilkerson to share his story,
"For a long time I have debated writing my story publicly. I don't want to seem self-indulgent, or that I am sharing this for attention. However, I can't live in fear any longer. I am willing to deal with people's false assumptions if it means somewhere out there some kid knows it's perfectly OK to not feel 100% all of the time. I am doing this piece because I can't get another text, see another Facebook post, or read about another person in the news who ended their life because they had no one there for them.
We have to talk about mental health issues, the stigma that is associated with being depressed, or having anxiety, has to be eliminated. It is OK to be gay. This is literally a life or death issue. No you aren't alone, and no you aren't any different than the varsity football player who looks like he has it all together. We need to know that we are here for each other."
Bravo, Harrison!