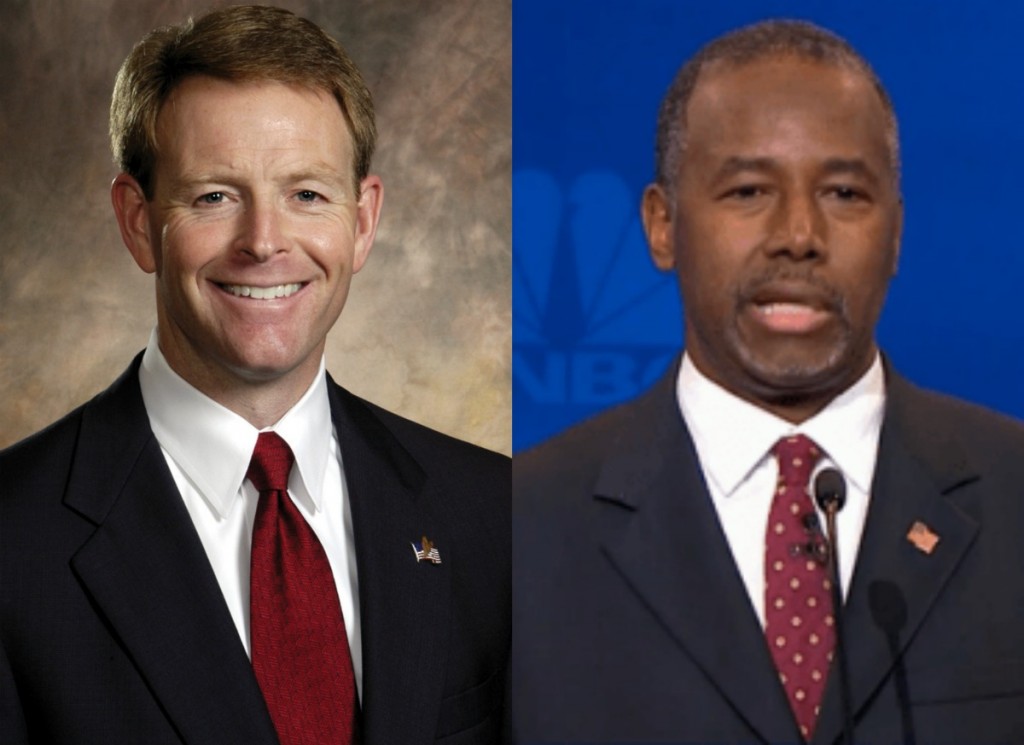 Noted bigot and hatemonger Tony Perkins is among the chorus of social conservatives disquieted by Ben Carson's so-called "support" of gay rights during his tenure on the boards of Costco and Kellogg's.
"I think he has to explain this," said Tony Perkins, president of the Christian conservative lobbying group Family Research Council. "As he is pursuing the presidency, what he has to make clear is that the board positions should not be reflective of his public policy."
Perkins and other conservative leaders say they fear that some of the changes at American corporations could be used to punish employees with unpopular political views. They worry, for instance, that workers who do not support same-sex marriage could be found in violation of anti-discrimination policies.
Carson joined the Kellogg board in 1997 and that of Costsco in 1999. He stayed on those boards until May of this year when he decided to pursue the Republican nomination. Over the course of Carson's tenure, he "supported various initiatives at both companies, such as barring discrimination based on gender identity, providing health insurance for employees' domestic partners, and offering more diversity training," as Reuters notes. It was "because of such changes the companies now are ranked as some of the best in the United States by lesbian, gay, bisexual and transgender advocates."
Yet make no mistake. Carson is anything but an ally to the LGBT community. He has said he thinks being gay is a choice, that he opposes a ban on ex-gay conversion therapy, that LGBT advocates are "the enemies of America", that gay marriage is to blame for the downfall of the Roman Empire; he has also compared homosexuality to pedophilia and bestiality, and of course, he opposes marriage equality.
Despite all this, Tony Perkins is not happy. The Log Cabin Republicans, however, seem contented with Carson's frequently anti-gay comments. Said Gregory Angelo, president of the Log Cabin Republicans, "I certainly don't see him as some fire-breathing homophobe."
During Wednesday night's GOP debate, Carson tried to make the case that he wasn't a homophobe: 
"You don't understand my views on homosexuality. I believe our Constitution protects everybody regardless of their sexual orientation…I also believe marriage is between one man and one woman…There is no reason you can't be perfectly fair to the gay community."