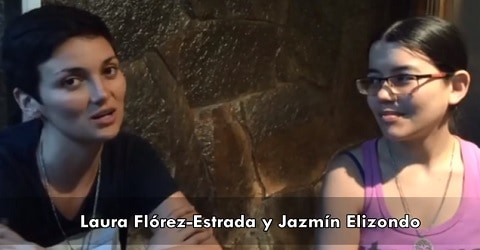 Two women who used a legal loophole to marry in Costa Rica could now face criminal charges.
Jazmin Elizondo (24) and Laura Florez-Estrada (28) were able to bypass Costa Rica's ban on same-sex marriage because Elizondo's birth certificate lists her as male due to a clerical error.
Marco Castillo, the lawyer who notarized the marriage last month, could also face jail time.
Arguing that no law has been broken, he told Costa Rica's La Nación that he "legally married a man and a woman."
However, Luis Bolanos, the director of Costa Rica's Civil Registry, has since issued Elizondo with a new birth certificate, nullified the union and referred the case to prosecutors.
The AFP reports Bolanos as saying "we believe that these people were aware that a marriage between people of the same sex warrants a complaint, that parts of the Criminal Code might have been broken."
Castillo, who knew there was a risk of charges being filed following the marriage, said "it is fundamentally about civil disobedience" because "public discussion favors a climate in favor of same-sex marriage."
Watch an interview with Elizondo and Florez-Estrada below (no English translation available).