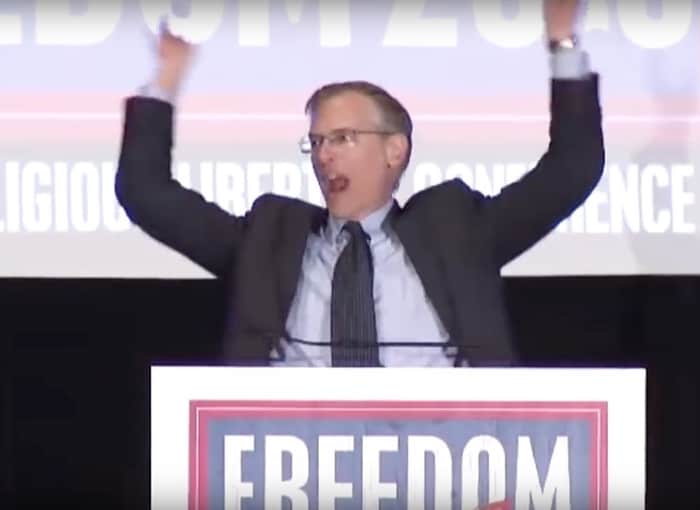 Hysterical anti-gay pastor Kevin Swanson, who earlier this month hosted a conference attended by Ted Cruz, Mike Huckabee and Bobby Jindal at which he called for the execution of gay people, has said the election of openly gay Jackie Biskupski as mayor of Salt Lake City is a sign of America's impending doom.
Neglecting the christian tenet of ecumenicism, Swanson called Mormonism a "sham religion" and claimed that Biskupski's election is "the tip of the iceberg" with child abuse and porn addiction hiding "under the water."
He also attacked a conference to be held in London next year on LGBT diversion and inclusion in business, arguing that sponsor The Economist wants to be "that edgy, progressive organization that promotes homosexuality in the business world and the very thing that will destroy nations."
He helpfully added that if people don't accept that homosexuality is just plain wrong or that "God has the right to determine right and wrong," we are all doomed, doomed I tells ya.
Listen to Swanson's eerily calm concerns via Right Wing Watch below.