PARIS TERROR FALLOUT: Governors of 27 states say they won't accept Syrian refugees: "Among these 27 states, all but one have Republican governors." NYT: "The three Democratic presidential candidates continue to support resettlement. One Republican — Jeb Bush — also does, but he prefers Christian refugees. Donald J. Trump thinks Syrian refugees are a 'Trojan horse.'"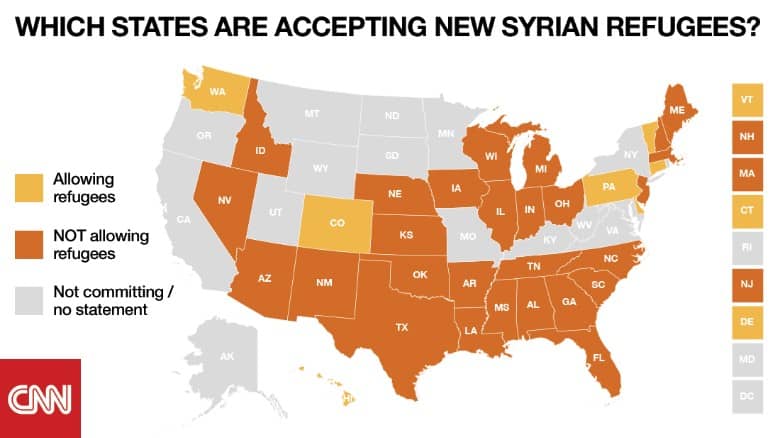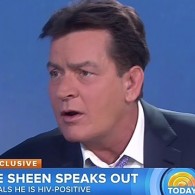 ON TOWLEROAD: Charlie Sheen revealed he is HIV positive, Adele delivered her new soaring ballad "When We Were Young", and the first gay couple to be married in Ireland has been revealed.
SINAI PLANE CRASH: Russia confirms plane was brought down by bomb. "Hours after confirming for the first time on Tuesday that a bomb brought down a Russian charter jet over the Sinai Peninsula in Egypt more than two weeks ago, killing all 224 people aboard, Russia joined France in bombing Islamic State targets in Syria."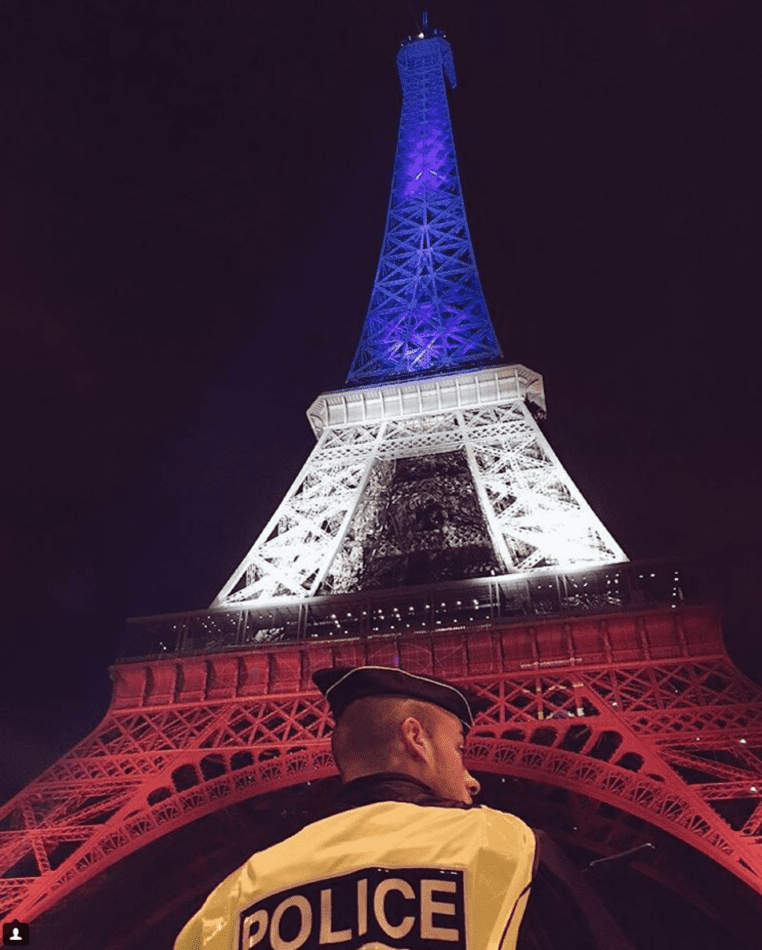 EIFFEL TOWER: The Eiffel Tower closed shortly after reopening: "The monument is guarded by soldiers, whose numbers were reinforced in the light of the Charlie Hebdo attacks. But it appears staff at the monument have concerns about security and have decided to walk-out in order to hold a meeting to discuss their concerns."
BALTIMORE: U.S. Catholic Bishops vow to uphold traditional marriage at national assembly: "Some bishops said they were committed to reversing the U.S. Supreme Court same-sex marriage ruling last June. Archbishop Joseph Naumann of Kansas City, Kansas, said a concerted effort was needed to 'build a consensus' to do so. As a model, he pointed to new state laws that have made it harder to obtain an abortion, even as the procedure remains legal nationwide."
BOY SCOUTS OF AMERICA: Donations down, acceptance of gay scout leaders blamed: "The Church of Jesus Christ of Latter-day Saints is the nation's largest sponsor of Boy Scout units. It sponsors nearly 38,000 Scout units with 427,000 boys — accounting for about 18 percent of all youth Scouts. The church said it was deeply troubled with the July decision to rescind a national ban on gay Scout leaders and considering ending its association with the organization."
THE WIZ: Queen Latifah makes an imposing Wizard of Oz in the upcoming live musical. Here's the new preview:
https://www.youtube.com/watch?v=wzPnU6NtCHQ
NORTH CAROLINA: Lake Lure Classical Academy has suspended all school club activity after parents complain about the school's newly formed Lesbian, Gay, Bisexual and Transgender Club: "The board voted 5-3 to suspend all club activity until it can seek legal counsel on club protocol. Visual arts teacher Layne Long says she allowed a female student to hold the club's meetings in her classroom and gave the student a poster from the Gay, Lesbian and Straight Education Network to display. One grandmother complained that the poster meant she had to explain the meaning of "gay" and "lesbian" to her elementary school grandchild."
DEREK THELER: An armful.
My Pops always used to say, "If you're arm-less you're harmless." #wordstoliveby pic.twitter.com/LuYeXCIvap

— Derek Theler (@DerekTheler) November 17, 2015