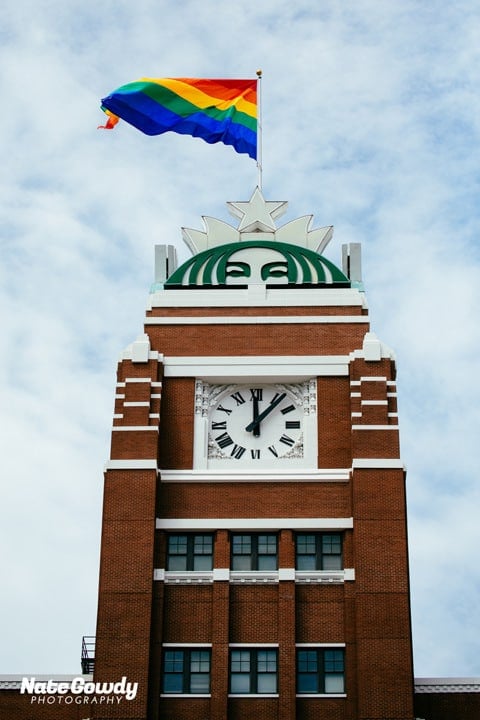 Starbucks has announced plans to partner with the Seattle Police Department (SPD), providing safe spaces for the LGBT community in 97 outlets in the city.
The initiative is part of the SDP's Safe Place program which aims to train 2,000 Starbucks employees on how to engage with LGBT people and report hate crimes to police.
Seattle police officer Jim Ritter said:
"We don't have roving bands of people assaulting LBGTQ people as we did in the '80s.
"[However] the crimes are predatory, they're picking somebody out of the herd. They're cowards for the most part… They're opportunistic, they do their damage and leave. They like operating in the shadows and Safe Place eliminates a lot of those shadows."
This is not the first forray into LGBT rights by Starbucks. Last year, the company raised an 800 square foot LGBT Pride flag over its Seattle headquarters in celebration of the 40th anniversary of Seattle Pride and  released an ad for Mother's Day that included gay moms.
Watch Oprah's ad below.
(top image nate goody)