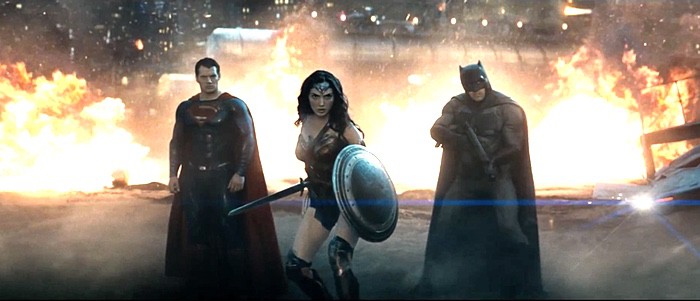 As promised, Zack Snyder's full Batman v Superman trailer arrived last night during Jimmy Kimmel's show.
The film, in which features Henry Cavill as Superman faces off against Ben Affleck as Batman, also stars Gal Gadot as Wonder Woman,  Jesse Eisenberg as villain Lex Luthor, Amy Adams as Lois Lane and Jason Momoa as Aquaman.
The new trailer gives us a good look at the evil which will likely unite our two heroes: Doomsday, a hulking, glowing monster who shows up near the end of the clip.
Check it out:
https://www.youtube.com/watch?v=yViIi3gie2c