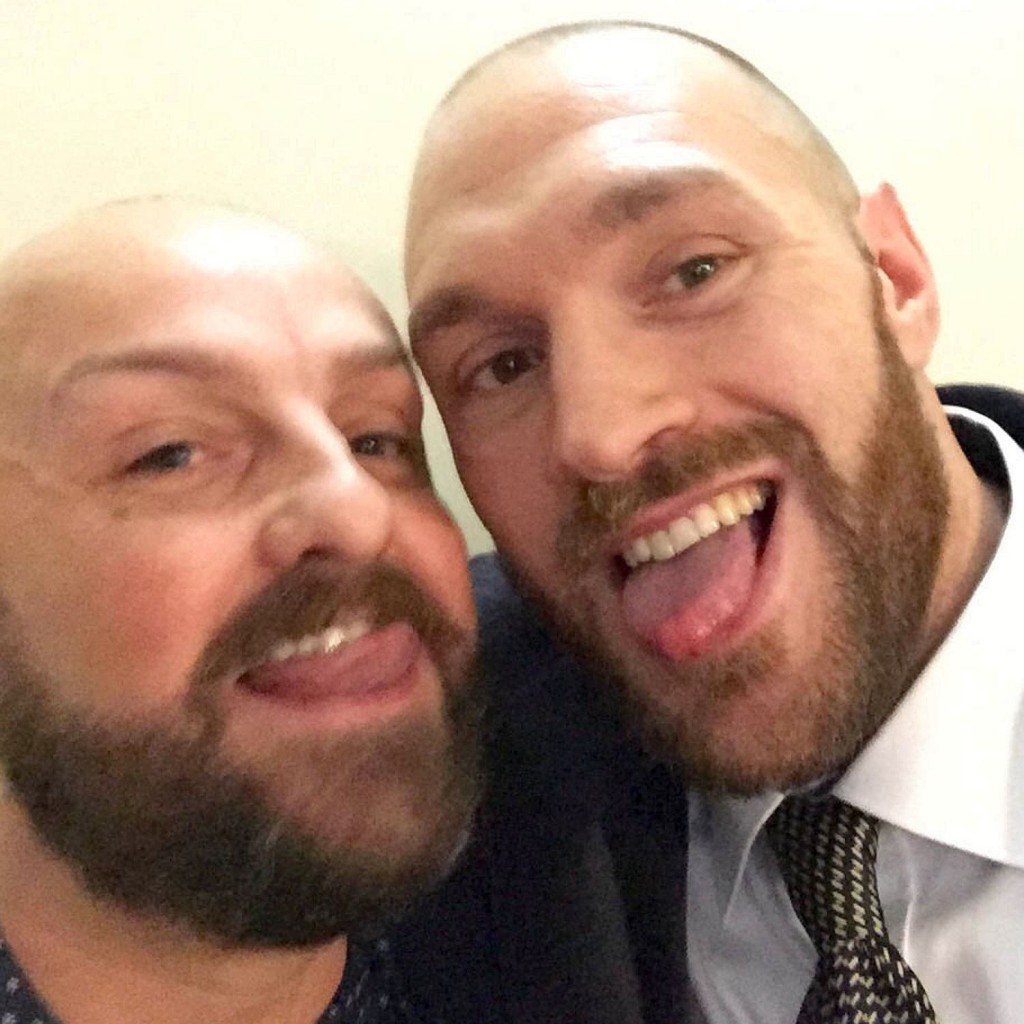 British boxer Tyson Fury is trying to assert that he's not homophobic despite his history of anti-gay comments.
The BBC Sports Personality of the Year nominee was recently at a bar in Lancashire, England, when he was confronted about his homophobic remarks by a gay man. Fury's response to prove he's not anti-gay? Kissing the man on both cheeks.
Shop manager Paul Cole, 41, said: "I told him, 'I can't stand you'. He said he wasn't homophobic and suddenly rubbed my beard and kissed me on both cheeks. I've changed my mind about him. He's a big friendly giant who'd float my boat if he was gay."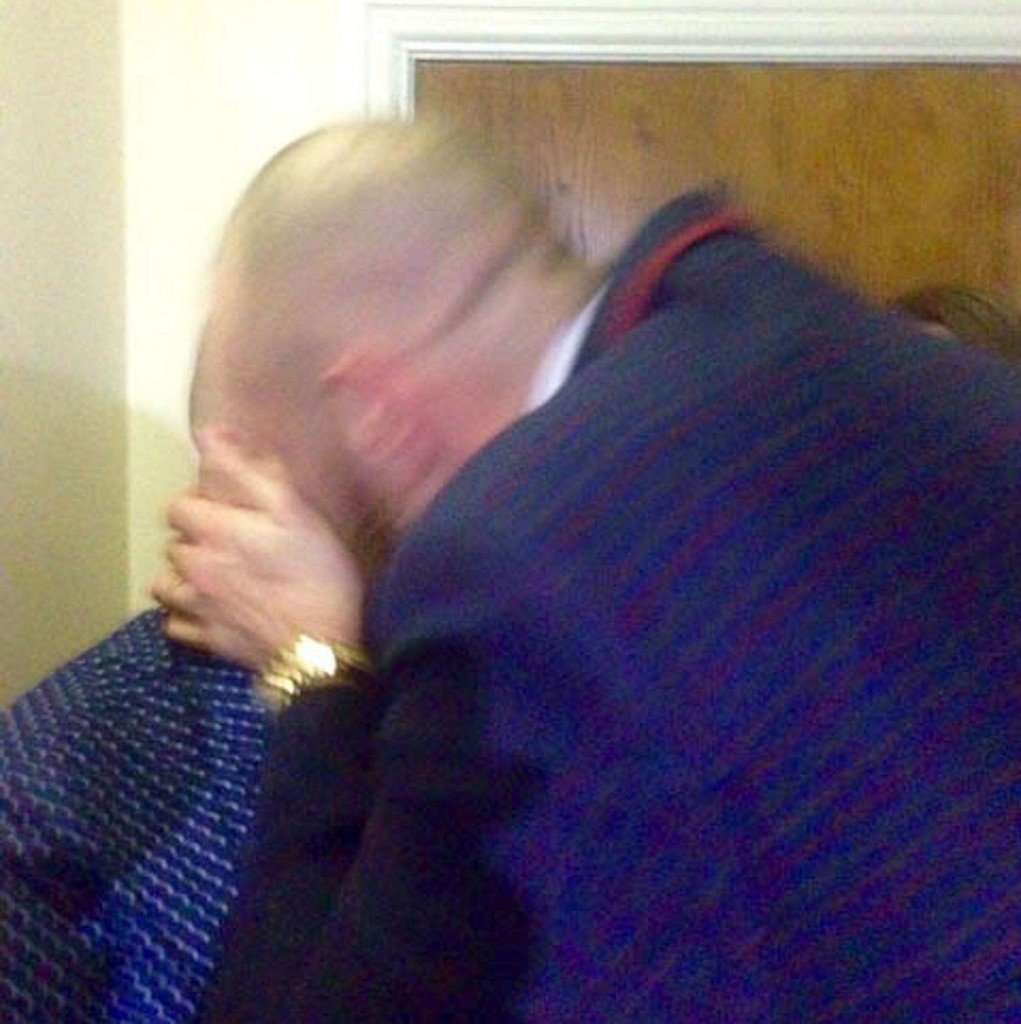 Fury also posed for a selfie with Cole (at top).
While Fury's stunt will draw eyeballs, it hardly addresses or resolves his remarks comparing homosexuality to pedophilia. Fury recently said,
"There are only three things that need to be accomplished before the devil comes home. One of them is homosexuality being legal in countries, one of them is abortion and the other one's pedophilia."
The BBC has faced backlash over nominating Fury for its Sports Personality of the Year award because of Fury's homophobic comments. Over 138,000 people have signed a change.org petition urging the BBC to remove Fury from the award's contention.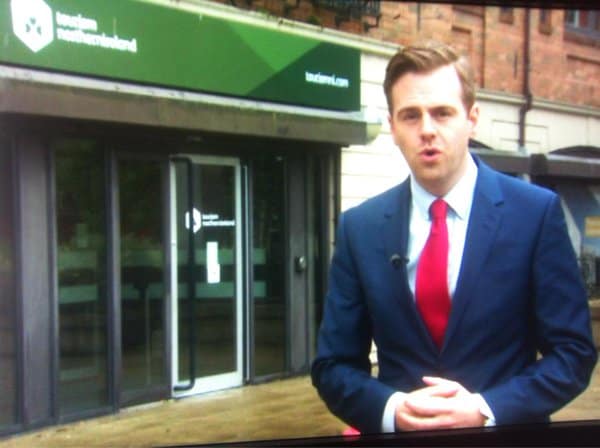 Meanwhile, a gay journalist working for the BBC was suspended for publicly criticizing the network over its decision to include Fury in the awards contest. Said broadcaster Andy West (above) in a Facebook post,
"My employer is hurting me and other gay people by celebrating someone who considers me no better than a paedophile and who believes homosexual people are helping to bring about the end of the world…I am ashamed to work for the BBC when it lacks bravery to admit it is making a mistake."
Taking to Twitter, West shared that he had been suspended because of that Facebook post critical of the BBC.
I can't say more but, as of yesterday, I am suspended by the BBC pending investigation. I made my bed now I have time to lie in it!

— A.J.West (@AJWestAuthor) December 10, 2015
As The Telegraph notes, the BBC would only offer this comment on West's suspension: "We do not routinely comment on individual staff matters."
While debate over Fury's involvement in the sports prize continues, Fury says he has no interest in the award:
"I can honestly say I'm not really interested in winning BBC Sports Personality of the Year. I know for a million per cent I've got more personality in the end of my little finger than the whole of the nomination group put together."
(Photos of Fury via Jim Clarke / The Sun)