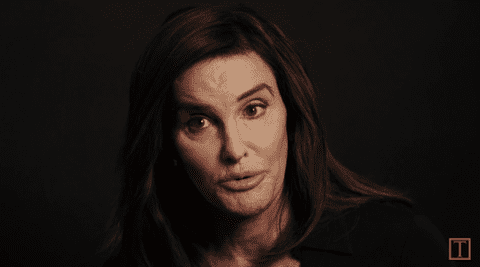 Caitlyn Jenner is apologizing for remarks she made in an interview with TIME magazine for its 'Person of the Year' issue about looking like a "man in a dress."
In the interview, Jenner said it is important for her to 'present' herself in a way that "puts people at ease" because, in her words, "if you look like a man in a dress, it makes people uncomfortable."
Said Jenner:
"One thing that has always been important for me, and it may seem very self-absorbed or whatever, is first of all your presentation of who you are. I think it's much easier for a trans woman or a trans man who authentically kind of looks and plays the role. So what I call my presentation. I try to take that seriously. I think it puts people at ease. If you're out there and, to be honest with you, if you look like a man in a dress, it makes people uncomfortable. So the first thing I can do is try to present myself well. I want to dress well. I want to look good. When I go out, as Kim says, you've got to rock it because the paparazzi will be there. The second thing I want to do in living my life authentically is be intelligent on the subject. Hopefully as time goes on I'll learn more and more and more and get better at that."
Now in an op-ed published on whosay, Jenner attempts to 'set the record straight', saying, "I think I caused a lot of hurt with this comment, and I'm truly sorry." Wrote Jenner,
In the last week many people have pointed out some mistakes I've made. My first reaction was to feel hurt, to wish people would give me more credit for having a big heart, and to know I don't have a mean bone in my body. But as I've thought about it, I guess I've come to understand that maybe I have made some mistakes, and I need to make my real feelings more clear. […]
What I was trying to say is that our world really is still a binary one, and that people who look "visibly transgender" sometimes can struggle for acceptance and may be treated poorly by others. And while this may be true, it's also something that needs to change. 
Jenner went on to say that individuals who are gender non-conforming "have every right to look and present exactly as they choose." Still, she said she wants to advocate for those "who don't have the resources to access the medical procedures that would help them look the way they would like to look."
Jenner also addressed criticism that all she cares about is "fashion, or makeup, or appearance", saying that she enjoys all that because it's "who I am" and it's "the world I come from." She then added, "There are a lot of ways of being trans":
And I want to help create a world in which people are able to express their gender in any way that is true and authentic for them. And most importantly – a world in which how a trans person is treated isn't dependent on how they look.
Jenner closed the letter by saying,
I guess it's true that there are some things that I have not gotten right. Sometimes this is because I'm still finding out about the issues. Sometimes this is because something that is true for me isn't true for other people in our community. And sometimes I've said things that just come out the wrong way.
While Jenner has taken time to examine her remarks about a trans woman looking like a "man in a dress", she has yet to address her comments made in a video with US Ambassador to the UN Samantha Power about the state of LGBT affairs in the United States. In that video, Jenner said she is "pretty comfortable" with where the US stands on LGBT rights despite the fact that trans men and women are being murdered at alarming rates (at least 21 murders have been recorded this year), and nearly half of all trans Americans have attempted suicide. Her remarks also seem to ignore a study from UCLA's Williams Institute which shows a majority of trans Americans report having been harassed or bullied at school, discriminated against or harassed at work, refused treatment by a doctor or healthcare provider, suffered physical or sexual violence, and have been homeless at some point.
As Andy noted over the weekend, Jenner reportedly still plans to vote for a Republican candidate for president in 2016 despite the fact that the current crop of candidates is virulently anti-LGBT.