Democratic frontrunner Hillary Clinton unveiled an extensive 'Factsheet' brief on LGBT policy on Thursday, which offered some initiatives she hasn't previously discussed on the campaign trail.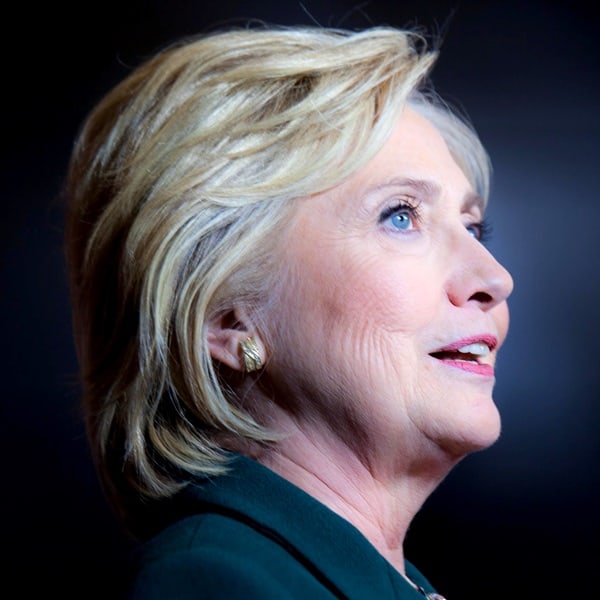 From the brief's introduction:
Thanks to the hard work of generations of LGBT advocates and activists who fought to make it possible, our country won a landmark victory this past June when the Supreme Court recognized that in America, under our Constitution, LGBT couples, like everyone else, have the right to marry the person they love. The Obergefell decision was a watershed moment and we must fight to protect the progress we have won in our courts. But our work to reach the promise of full equality remains unfinished. LGBT kids continue to be discriminated against and bullied at school, a restaurant can refuse to serve a transgender person, and a same-sex couple is at risk of being evicted from their home. Hillary Clinton believes that we must stand firm and keep fighting until every American can not only marry, but also live, work, pray, learn and raise a family free from discrimination and prejudice. She believes that America is at its best when we are inclusive, open, and striving towards true equality.
Writes Chris Johnson at the Washington Blade:
…the document announces a few new initiatives, including ending "ex-gay" conversion therapy for minors; expanding the utilization of HIV prevention medications, including pre-exposure prophylaxis (PrEP); and supporting efforts in the courts and federal government to clarify under federal statutes "sex discrimination" constitutes discrimination on the basis of "gender identity" and "sexual orientation."
For transgender rights, Clinton pledges to protect transgender people from violence in a record year record for murders throughout the country; streamline processes to allow transgender people to change their gender marker on identification documents; and educate police officers on identifying bias-motivated crimes.
Four years after her speech in Geneva in support of international LGBT rights, Clinton promises to make America's foreign policy inclusive of LGBT people everywhere to expand the Global Equality Fund by $50 million over the next decade to advance the human rights of LGBT people around the world.
Clinton also promises to improve data collection on LGBT people.
LGBT advocacy groups have begun reacting to Clinton's brief.
Writes the National Center for Lesbian Rights:
"The policy positions announced today by Hillary Clinton sketch a bold vision for our community in this country and beyond. We applaud Secretary Clinton for her audacious and uncompromising support for a range of policy initiatives which, if realized, would improve the lives and futures of every lesbian, gay, bisexual and transgender person in our nation and the world. By addressing issues like parenting and adoption, protections for LGBT youth, conversion therapy, violence against transgender people and transgender service in the military, and health care access for people with HIV—issues which have long been part of NCLR's work—Secretary Clinton reflects a genuine understanding of the issues facing LGBT people and their families. Her passionate support is extremely gratifying."
Read the brief HERE.