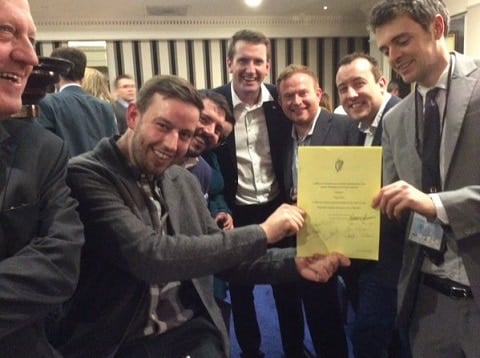 Ireland has passed a bill that will make it illegal for religious-based schools to discriminate against gay teachers.
The Catholic church – which runs the majority of schools in the country – received an exemption from the European Equality Directive in 2000.
The Equality (Miscellaneous Provisions) Bill 2013 had already passed through the upper house of the Irish government and will now go to President Michael D. Higgins for signing.
#Dail just passed Bill to amend #section37 to remove 'chill factor' for LGBT teachers. Well done @AodhanORiordain! https://t.co/AAyDdKFyj1

— GLEN (@glenLGBT) December 2, 2015
Welcoming the news, Irwin Gowran, the director of the Gay and Lesbian Equality Network (GLEN), said:
"We are delighted that this Bill has passed all stages in the [lower house] tonight. This Bill is the key piece of the legislative map that will allow LGBT people to be themselves, get married and have a family without a threat to their job if they work in a religious run institution."
GLEN co-chair Kieran Rose added:
"We would like to express our thanks to Minister Aodhán O'Ríordán [above, center] and Ministers Frances Fitzgerald and Jan O'Sullivan and the officials at the Department of Justice for their great achievement in bringing this Bill to fruition."
With the historic #section37 bill & the fantastic @intolgbt group tonight after its passing. pic.twitter.com/JTgD0YFg5L

— Aodhán Ó Ríordáin (@AodhanORiordain) December 2, 2015
However, Gowran warned that "further progress remains to be made for privately funded religious-run institutions, for trans people and for those of no religion."