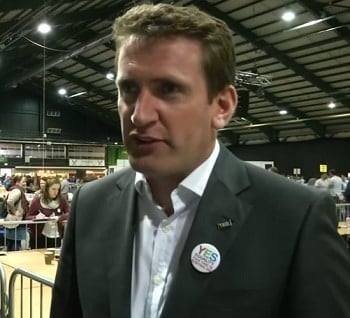 Ireland has introduced new legislation that would prevent schools from discriminating against gay teachers.
Religious-run schools can currently refuse to employ gay teachers based on the organization's ethos.
Equality minister Aodhán Ó Ríordáin (right) said the proposed new law would force schools "to show real damage to their ethos" and that any action taken is "reasonable and proportionate."
Last week, Catholic and former Irish President Mary McAleese said she has considered leaving the church because of its opposition to gay rights and the ordination of female priests. In April, she came under attack from teacher and anti-gay Iona Institute mouthpiece Breda O'Brien for publicly announcing her support for same-sex marriage.
Watch Ó Ríordáin's reaction to the vote in favor of same-sex marriage last May below.
https://www.youtube.com/watch?v=WKf6NjR9bSY