This week in new music: Coldplay go pop – sort of – on their eighth studio album, English rapper/poet Kate Tempest offers an excoriating attack on the BoredOfItAll generation, The Velvet Underground estate repackages a collection of blistering 1969 live recordings and Nadia Reid takes the Joni Mitchell crown from Laura Marling as folk singer de jour.
---
Coldplay – A Head Full of Dreams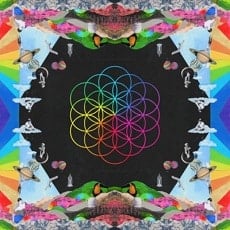 Poor old Coldplay can't win.
While last year's Ghost Stories was roundly attacked as a self indulgent moan about Chris Martin's much publicized breakup with Gwyneth Paltrow, A Head Full of Dreams appears to be just too damn happy for some.
With last year's Ghost Stories written off by many, the tone of reviews was telling – Paltrow is variously "a celebrity sugar-denier" and a "$600-hand-cream guru."
Despite early critical success, that kind of personal attack has been par for the course with Martin and friends. The beating down constantly received is no doubt a result of Coldplay's huge success.
How dare they.
On A Head Full of Dreams, the band promised pop and almost deliver. This of course has led reviewers to denounce the album. Pop? How very dare they.
Coldplay have long been known for their epic stadium-busting sad-pop anthems. The album contains plenty of Martin's whoah-wo moments but adds to the mix collaborations with Beyonce no less as well as Paltrow on backing vocals (the very lovely "Everglow").
The problem for reviewers – Coldplay are successful and nice and positive. No doubt Martin cares not a jot because the album will likely do the impossible by finding them a new audience at this stage of an epic career.
One of the best albums of the year.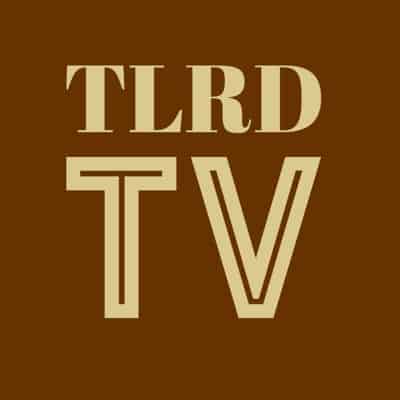 ---
Kate Tempest – "Europe Is Lost"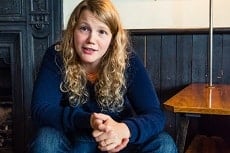 Juxtaposed with Coldplay's unerring positivity is "Europe Is Lost" by London-based poet, rapper, novelist and Mercury Prize nominee Kate Tempest.
Last year, Tempest released her quite brilliant debut album Everybody Down, a fable based around her debut novel's main character Becky and her dealings with sex work, drugs and the drudgery of day-to-day life.
Apparently rush-released months ahead of schedule because Tempest and producer Dan Carey were just too damn excited about it, even on the first listen its easy to see why they couldn't wait to get "Europe is Lost" out.
There's a reason Tempest won the Ted Hughes poetry prize in 2013. Take this example from "Theme From Becky":
He's the type to say, 'This is reality'
He finds it very hard to alter his view
But, gradually
She has felt less and less certain
That his understanding would stretch
And now she's got to justify all her decisions
But he doesn't listen, just gets upset
But she, in her wisdom, is ready to try
She thinks of his feelings
She kisses his neck in the evenings
Tells him, for them she's a sweet thing
In-between meetings
But he has her depth and the whole of her
This time 'round she's concerned with the "BoredOfItAll generation" and their lack of interest in the big bad world. It's essentially a protest song – stand up, take the scales off, don't listen to the bull**it you've been fed and deal with the real world.
The product of product placement and manipulation,
Shoot em up, brutal, duty of care,
Come on, new shoes.
Beautiful hair.
Bullshit saccharine ballads
And selfies and selfies and selfies
And here's me outside the palace of ME!
Construct a self and psychosis
And meanwhile the people are dead in their droves
But nobody noticed,
Well actually, some of them noticed,
You could tell by the emoji they posted.
Without a doubt one of the best songs of the year.
https://www.youtube.com/watch?v=TOXXdYtZSbQ&feature=youtu.be
---
The Velvet Underground – The Complete Matrix Tapes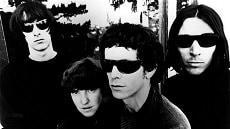 For an act that disbanded more than 40 years ago, the legend of The Velvet Underground has managed to continue over that time with a ridiculously large number of re-releases, live albums, a reunion in the 1990s and an ongoing industry dedicated to their four studio albums.
Given that Lou Reed and John Cale departed long before their ultimate demise, it's perhaps unusual that the band is now rightfully seen as one of the most influential and important in music history.
Adding to that legend was the 1990 Cale / Reed collaboration Songs For Drella, a concept album dedicated to Andy Warhol and one of the best recordings of that – or any – decade.
Following the death of Reed in 2013 at the age of 71, we are now treated to The Complete Matrix Tapes, a collection of the songs the band played over two nights in The Matrix, San Francisco, in November 1969.
All the classics previously released on other albums and compilations are included along with nine previously unreleased tracks.
You could argue that there's nothing new here – in fairness there isn't really – but a compilation of the mass of live recordings serves as a reminder of what made The Velvet Underground so important and should inform indie kids today as to why their favorite band even exists.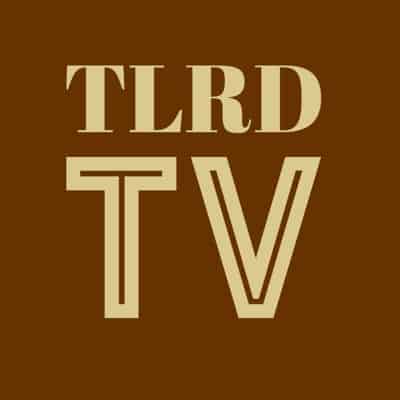 ---
Nadia Reid – Listen To Formations, Look For The Signs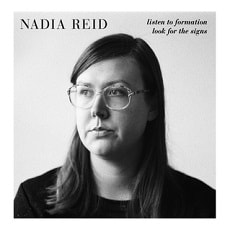 New Zealand singer-songwriter Nadia Reid comes fully-formed as a pretender to Laura Marling's folk crown on debut album Listen To Formations, Look For The Signs.
"Bittersweet I am when it comes to young love" ("Ruby") and that statement informs much of the album over nine tracks meditating on love, anger, happiness, frustration and the heady mix of emotions experienced by an exciting songwriter in her early 20s.
Singer-songwriters are two-a-penny and most often best ignored. Reid, however, is a standout performer RIYL Marling, Beth Orton, Joni Mitchell etc.