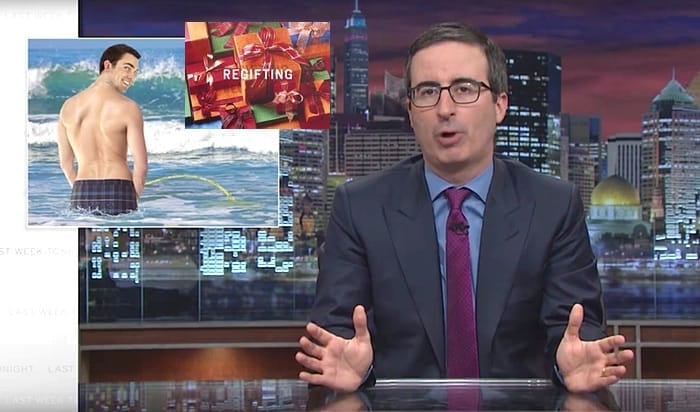 John Oliver is not back on Last Week Tonight until February, but he has made a brief appearance for the holidays to help everyone deal with a specific seasonal problem:
"At some point this month you will unwrap a present that induces the sort of jaw-dropping disappointment that one normally associates with the term 'lettuce wrap'."
Oliver has some advice for those who need to properly regift that item.
Among Oliver's tips: Never regift to someone who knows the original gifter, personalize it with a note to throw the receiver off the scent that it's a regift, disguise the gift, and keep it to a single regift per person.
Also, why giving to a secret Santa at the office is like pissing in the ocean.
Watch: