Over the past few months we've been reporting on Suburban Chicago's Palatine-Schaumburg High School District 211, which decided to defy a U.S. Department of Education ruling and discriminate against a transgender student by barring her from the female locker room.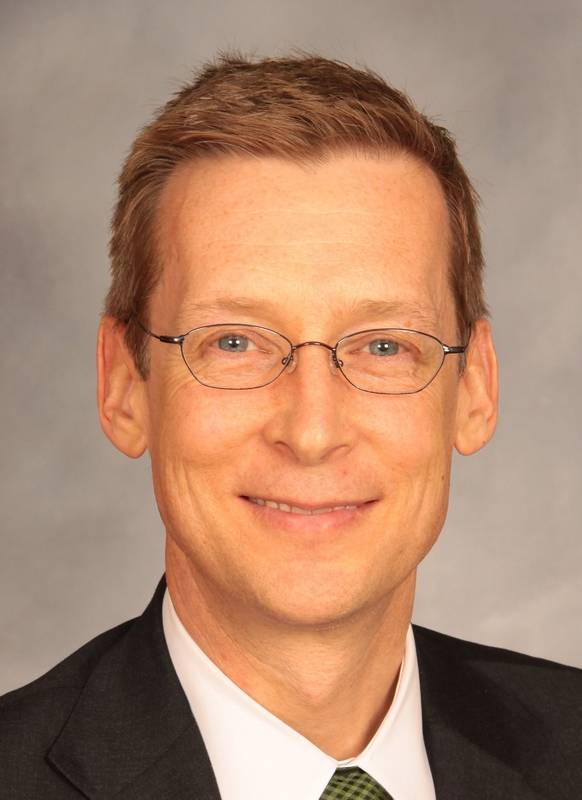 The school's decision risked the school district $6 million in federal funding until last week, when the school district reached a settlement with the Department of Education:
The five-page settlement says, in part, that "based on Student A's representation that she will change in private changing stations in the girls' locker rooms, the District agrees to provide Student A access to locker room facilities designated for female students at school and to take steps to protect the privacy of its students by installing and maintaining sufficient privacy curtains (private changing stations) within the girls' locker rooms to accommodate Student A and any students who wish to be assured of privacy while changing."
Now, school officials are saying they might back out of the deal because they are furious about how the deal has been portrayed to the media, and over a hypothetical: what if Student A doesn't use the privacy curtains (which btw, she says she will).
Catherine Lhamon, assistant secretary for civil rights at the U.S. Department of Education, spoke with the media earlier this week, calling the agreement a "civil rights victory for all of us."
"I think each of us is diminished when we deprive somebody of civil rights, and I think this is a great day for students in the district and for students around the country to recognize that the federal government is here to support your rights," Lhamon said.
Lhamon's characterization of the settlement started off a new round of fireworks:
Statement by Township High School District 211 Superintendent Daniel Cates
On the heels of what was an appropriate and balanced approach to resolving an important issue of access to our locker rooms by one transgender student, we are outraged by the mischaracterizations in the press by Catherine Lhamon of the Office for Civil Rights (OCR), and her blatant disregard for the facts of the negotiated agreement.
The OCR appears to be stating to the media what they wish was in the agreement, rather than what was actually agreed upon by both OCR and the District 211 Board of Education – and this, after countless hours of listening, reviewing and careful consideration.
It is wrong, it is an act of bad faith, and our school district will not let it stand.
To be clear, what was agreed upon between District 211 and the OCR struck a critical balance for safeguarding the privacy of all students, recognizing the dignity of all students, and allowing all students to participate fully in our education programs.
The resolution agreement's provisions on locker room access, approved by our School Board just 36 hours ago, apply ONLY to the student who lodged the complaint. It does not apply district-wide, nor set precedent for other school districts in the country. It gives this student access to the gender-identified locker room with this student's stated assurance that privacy curtains will be used. And, if this student doesn't comply, access will no longer be allowed. The agreement also removes the threat of the loss of federal funds and states that no violation of Title IX or discrimination by the District has occurred.
We communicated to the OCR that we expected a full retraction of their inaccurate portrayal of the agreement in the media. They refused. Failing that, we will convene an emergency board meeting to discuss taking action, including retraction of the agreement because the OCR acted in bad faith.
Citizens have a right to expect more from a federal agency than smoke and mirrors. The date, time, and location for the emergency Board of Education meeting will be posted on the District 211 website once it is established.
The ACLU, who is representing the student, responded:
Edwin C. Yohnka, ACLU of Illinois
Response to Statement by District 211 Superintendent Daniel Cates
December 4, 2015
Superintendent Cates' intemperate and inflammatory statements this afternoon are disappointing. Clearly, the District remains committed to a path of discrimination and division, rather than moving toward healing, understanding and inclusion. In its letter of findings, OCR found the District in violation of Title IX for refusing to allow our client in the locker room unless she agreed to change behind a privacy curtain. Similarly, the resolution agreement fails to condition our client's locker room access on whether she uses the privacy curtains.
Our client should be treated as every teenage girl, with the right to exercise her own sense of modesty and privacy. Threatening to cut off our client's access to the locker room if she does not promise to use the privacy curtains exclusively simply moves her current segregation from a separate room to a space inside the locker room, as OCR already concluded.
After being caught in their repeated misrepresentations of this matter over several weeks, it is strange to see the District accuse someone else of acting in "bad faith" and engaging in "smoke and mirrors." It is time to end this hostile and cynical public relations campaign and for the leadership of District 211 to create an open and welcoming environment for all students — as other school districts in Illinois and the nation have already done.
Developing…