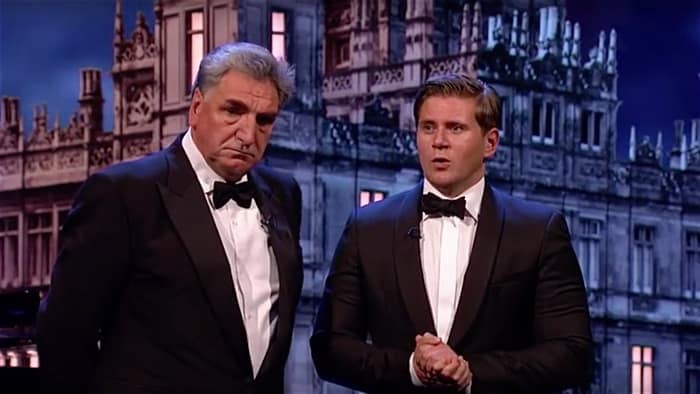 Last month, the British Academy of Film and Television Arts broadcast an hour-long tribute to Downton Abbey (45 mins minus the ads) at the end of which the show, arguably the most successful British show of all time, received a special award.
Most if not all of the show's stars are in attendance at the lovefest, hosted by Jonathan Ross. Ross calls them out in the audience and it's amusing to see some of them out of their post-Edwardian costumes, although several are called to the stage to assume their Downton characters – notably Maggie Smith and Hugh Bonneville, Allen Leech and Jim Carter – performing sketches to tickle the audience.
Leech (Tom Branson) and Carter (Mr. Carson) also reveal, in their appearance together on stage (above), a few inside secrets of the show, and a montage of clips on what goes into making Downton real.
Says Leech:
"I can exclusively reveal that in one respect we have over the last six years lied to you – when we have depicted us drinking delicious red and white wines, it has in fact been store bought on-brand grape juice. I'm so sorry. I'm so sorry."
Adds: Carter:
"Sorry if we've shocked you but you don't want to see Maggie [Smith] on the Merlot at eight in the morning. No really, you don't."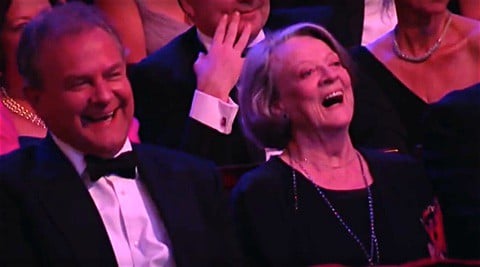 Also, appearances by Elizabeth McGovern, Michelle Dockery, Laura Carmichael, Dan Stevens, Phyllis Logan, Brendan Coyle, Joanne Froggatt, Lily James, and more.
Creator Julian Fellowes appears to talk about the show's origins, and there are musical performances from Julian Ovenden who played Charles Blake, and Kiri Te Kanawa, who played Dame Nellie Melba.
Finally, the show goes on set and takes a bow for gripping international audiences worldwide, interviewing many of the superfans that have traveled to Highclere Castle in Hampshire, UK to get a glimpse of the show's location.
Watch: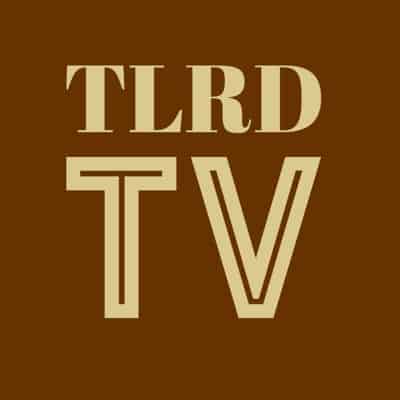 Who knows how long this will stay up online but watch it while you can.