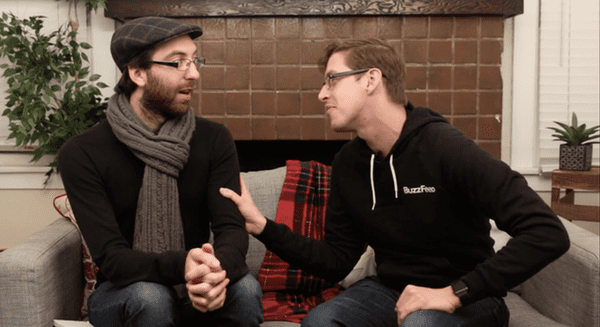 Yesterday, we told you about a video in which a group of straight guys got to ask gay men anything they wanted. The results were both sexual and amusing. In a follow-up video, those same gay guys got to turn the tables on their straight counterparts and put them in the hot seat. Their questions prove that both groups were equally fascinated and confused by the others' sexual lives.
Some of the gay guys' questions include:
"As a straight guy how often do you think about your penis?"
"Have you always known that you're straight or have you ever questioned it?"
"Can you explain to me what the deal is with boobs?"
"What's it like having the pressure of 'I really hope to God the condom doesn't break otherwise I'm going to have a baby'?"
"Do you ever get tired of society's gender norms placed upon you?"
Find out what the straight guys had to say about all of these questions and more, below.