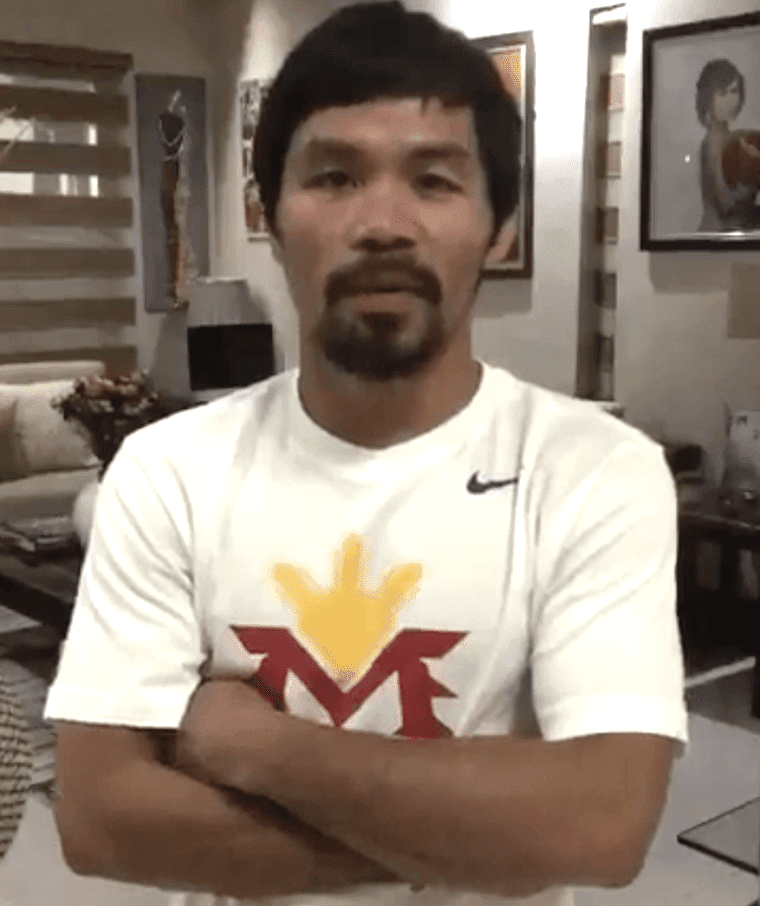 Boxer Manny Pacquiao is not backing down from remarks he made on social media implying that gay people should be killed for being gay. 
After being fired by Nike for saying that gay people are worse than animals, Pacquiao posted a picture on Instagram with a caption that quoted a passage from the book of Leviticus that says men who have sex with men should be put to death. Pacquiao had previously invoked this passage when criticizing President Obama's embrace of same-sex marriage back in 2012.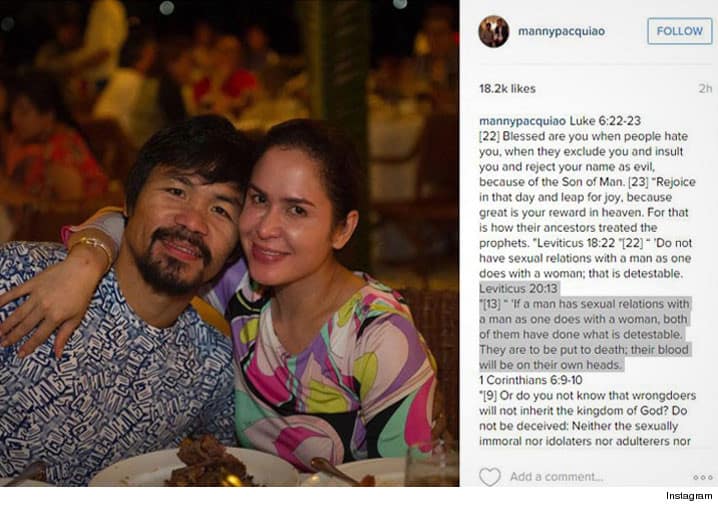 Pacquiao deleted the Instagram post but said on Friday that he stands by what he wrote.
"What I am saying is right. I mean I am just stating the truth, what the Bible says," he said at training in his hometown of General Santos.
The boxer said his only mistake had been to compare people to animals. […]
Mr Pacquiao – still wearing his Nike sports gear – insisted the row had not affected him.
"I'm happy. I'm always happy because God is with me," he said.
Mr Pacquiao intends to retire from boxing after his April fight against Timothy Bradley from the US, and will step up his career in politics.
National Sun Times reports on Pacquiao's other endorsements that could be affected by his anti-gay rhetoric:
According to Forbes, the athlete's earnings in 2015 totaled $160 million, with $12 million coming from endorsements.
Those endorsements included Foot Locker, Wonderful Pistachios, Nestle's Butterfinger and other deals within his native country.