TODAY: Nevada Republican Presidential Caucuses: "Republicans will caucus Tuesday night, making their pick from a five-way field of GOP candidates that also includes Ohio Gov. John Kasich. Nevada is the fourth early voting state of the GOP, following Iowa, New Hampshire and South Carolina."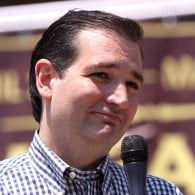 2016 ELECTION: Ted Cruz asks for resignation of national spokesman: "Cruz cited a social media posting from Tyler on Sunday publicizing a blog post misstating Marco Rubio's remarks to a Cruz staffer in South Carolina. The posting, from the Daily Pennsylvanian, which also posted a video, recounts how Rubio ran into Cruz's father, Rafael Cruz, and a staffer in South Carolina on Saturday at a Hampton Inn. The news outlet reported that Rubio decided to 'have some fun' with the staffer, who was reading the Bible, and suggested that the Bible did '[n]ot have many answers in it.' Tyler posted the story on Facebook but later deleted it and apologized after a Cruz staffer said Rubio didn't make any such comment."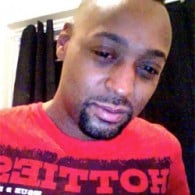 NYC: Friend of Mark Carson, a gay man killed in Greenwich Village in May 2013, says he tried to plead with killer: "'I was saying, 'Why do you have to do this?' he said. 'Are you going to shoot us out here in front of all these people? Put the gun down.' Mr. Morales then remarked that his gun did not make much noise, Mr. Robinson recalled. He raised the weapon and fired into Mr. Carson's face, Mr. Robinson testified. Mr. Carson jerked and fell lifeless into the street, he said. He said that he never saw the wound, but he remembered the trickle of blood running down the street, growing thicker, a small crimson flood.
BERLIN: Germany's first major LGBT refugee center to open: "Speaking at a press conference on Monday, Marcel de Groot, who runs the Schwulenberatung advisory centre which is responsible for the project, said the Berlin shelter will house gay, lesbian and transsexual migrants."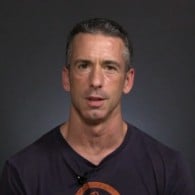 DAN SAVAGE: Savage lets loose on queer voters still fretting over Clinton and Sanders' past marriage positions: "It's f**king moronic—it's political malpractice—to attack a politician for not coming around on your issues fast enough. There are lots of other issues the queer community is going to be pressing politicians on, from passing equal rights bills and trans rights bills to defeating anti-trans bathroom legislation and RFRAs. If pols who on currently on the wrong side of any of those issues see no benefit to changing their positions—if they see no political benefit—they're going to be harder to persuade. Why should they come around on our issues, why should they switch sides or change their votes, if we're going to go after them hammer and tongs for the position they used to hold? ("Please change your mind and support us." "No." "Pretty please?" "OK, I've changed my mind and I'll vote to support you." "F**K YOU FOR NOT ALWAYS AGREEING WITH ME! I'M NOT VOTING FOR YOU! F**K YOU SOME MORE!") Queer people who are doing this? We're f**king ourselves over with this sh*t, not Clinton. Stop it. Straight people who are doing this sh*t? You may be hurting Clinton but you're also hurting the queers you claim to care so much about. Stop it.
CLIMATE: Seas rising faster than at any time in past 2,800 years: "Unsurprisingly, the study blames the anomalous 20th-century rise on global warming — and not just that. It also calculates that, had humans not been warming the planet, there's very little chance that seas would have risen so much during the century, finding that instead of a 14 centimeter rise, we would have seen somewhere between a 3 centimeter fall and a 7 centimeter rise."
FOOD: New study claims Paleo diet is terrible for you: "The Paleo diet, the study says, doesn't help you lose pounds — it helps you gain them. Fast. For the study, lab animals were fed a steady Paleo diet, comprised of high-fat foods and low carbs. Within two months, the animals gained 15% of their body weight and developed painful diseases. Mice in the study demonstrated increased gluten intolerance, often seen as a precursor to diabetes."
NAME CHANGE: Gay & Lesbian Advocates & Defenders (GLAD) has changed its name to GLBTQ Legal Advocates & Defenders: "…a name that would both honor our past and explicitly make visible that GLAD has always fought for bisexual, transgender, and queer people as well."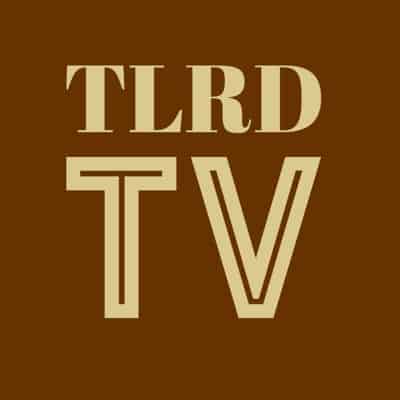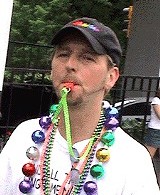 HALIFAX: Friends describe devastation after gay activist's murder: "The partner of a well-known gay rights activist beaten to death in Halifax four years ago said he collapsed on the spot when police informed him of Raymond Taavel's death, and was in physical pain for months afterwards. Darren Lewis' victim impact statement was read into the record during a sentencing hearing for Andre Noel Denny in Nova Scotia Supreme Court Monday. Denny pleaded guilty to manslaughter in November."
REFUGEES: LGBT refugees facing threat in Europe's shelters: "Across Europe, gay, lesbian and transgender migrants say they suffer from verbal, physical and sexual abuse in refugee shelters, and some have been forced to move out. The AP found out about scores of documented cases in The Netherlands, Germany, Spain, Denmark, Sweden and Finland, with the abuse usually coming from fellow refugees and sometimes security staff and translators."
"KESHA VS DR LUKE: Dr. Luke denies rape allegations on Twitter: "Until now I haven't commented on the lawsuits, which should be resolved in court not here on Twitter…I didn't rape Kesha and I have never had sex with her. Kesha and I were friends for many years and she was like my little sister…"
WWII: Anatomical information about Hitler: "The diminutive tyrant suffered from a condition called hypospadias — which left him with a micropenis, Jonathan Mayo and Emma Craigie write in their new book 'Hitler's Last Day: Minute by Minute.' The condition can be so severe that sufferers are forced to urinate from a hole at the base of their manhood."
MYSTERY: 13 bald eagles found dead on eastern shore of Maryland. "Investigators were called Saturday afternoon to a farm in Caroline County. The farm on Laurel Grove Road in Federalsburg lies west of the 3,800-acre Idylwild Natural Area."
$10,000 reward being offered for info leading to a conviction in dead of 13 bald eagles on the Eastern Shore. pic.twitter.com/lghqISgpOb

— Maryland NRP (@MDNRPolice) February 22, 2016
SOCIAL MEDIA: Facebook now wants you to record 15-second birthday videos for your friends: "Happy Birthday! We hope you like the present we got you: yet another awful way for your friends to insincerely spam you through social media on this, your special day."
LGBT AMERICANS AND SCOTUS: The DNC put out this video yesterday.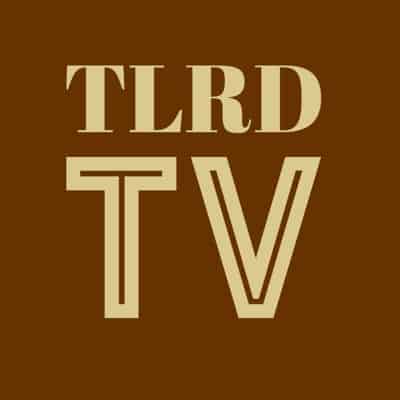 BIRTHS: Gorilla born by caesarean at Bristol, UK zoo doing well: "While mum recovers, baby – so far unnamed – is being hand-reared by keepers at the zoo. A team of five are working shifts day and night to give her human formula milk every three hours, and sometimes put a little cardigan on her to keep her toasty when it gets chilly."
https://www.youtube.com/watch?v=p_7NNg8efXg
TOO HOT FOR TUESDAY: Hole-digger Diego Arnary.
https://instagram.com/p/BBwrF-Yy4eQ/?taken-by=diegoarnary