Earlier this week we reported on a horrific attack in Atlanta in which a man, Martin Blackwell threw water on a gay couple, Marquez Tolbert and Anthony Gooden, as they slept. Blackwell, the boyfriend of Gooden's mother Kim Foster, did it because he didn't like the fact that Tolbert and Gooden are gay.
Blackwell may face federal hate crime charges.
Images of the burns suffered by Tolbert and Gooden: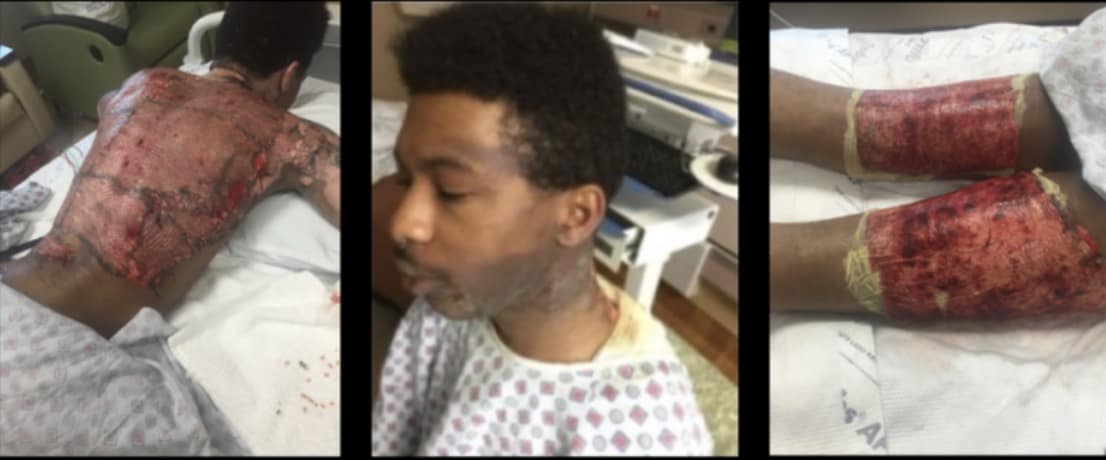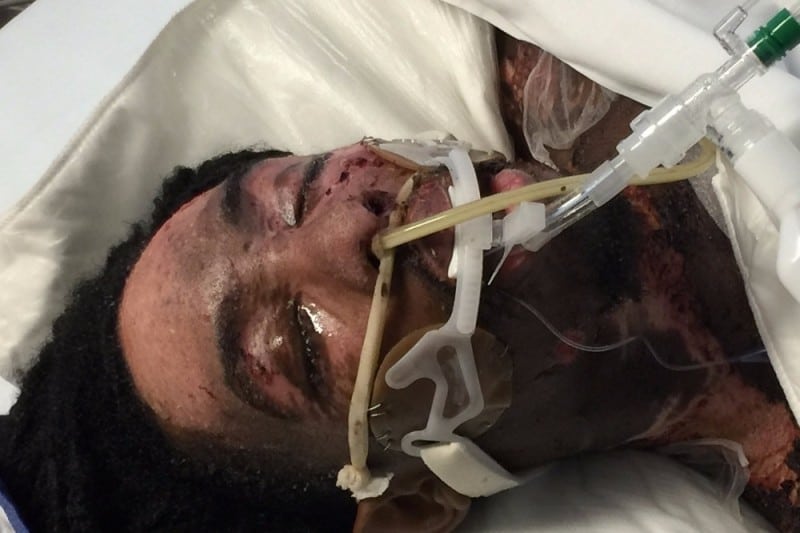 Supporters of Tolbert and Gooden have set up GoFundMe pages for both of them to help cover medical bills. You can find Tolbert's here and Gooden's here.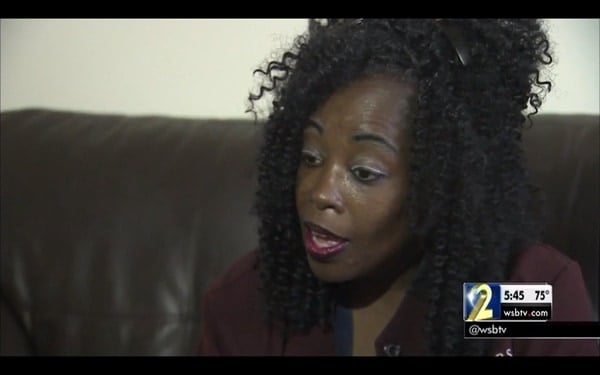 WBS-TV Atlanta reports that Foster says nothing raised a red flag before the attack:
Foster says they…had a conversation the night before the attack when Blackwell questioned her son's relationship, but she didn't think anything of it.
"I said, 'That's not your house. You need to mind your business.' (And he said,) 'Well, they laying up there.' I said, 'That is not your business. (Anthony) don't bother you. That boy don't bother you. This is not your house,'" Foster recalled.
She says she was shocked when she found out what happened.
"When I got there are saw my child, I wanted to die," Foster said. "He's not human. He got hatred in his heart and God's gonna deal with him."
Added Foster: "I don't know how somebody could be so hateful. You could be with somebody for a long time and not even know who they are."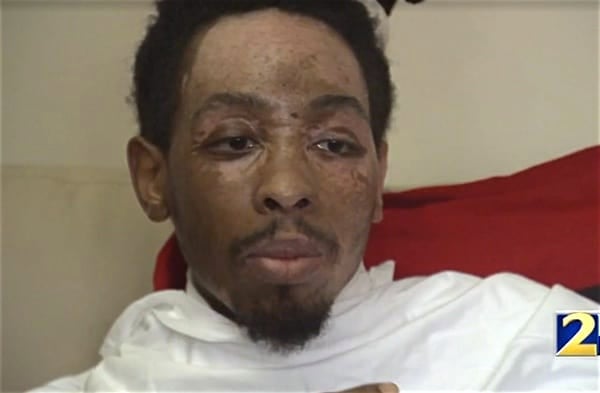 Gooden, who is recovering for third degree burns on his face (above) is speaking out as well:
"It still hurt my family. It still hurt me. Thinking about it. I just feel like that was real hateful. You didn't have to do that to nobody. You could have walked out the door. Could've walked down the street. Could have done anything. To pour hot water on us? That's evil….Yeah I hate looking in the mirror. But it's healing. It's healing everyday now. Sometimes when I think about (it), I get angry. But I also know how to pray and ask God to release that anger and bring me happiness."
According to WBS, "Gooden said he had just come out to his family last year and had recently become comfortable bringing his boyfriend around them."
Watch raw video of the interview:
Here's the CBS2 report:
And here's raw video of the other victim, Marquez Tolbert: