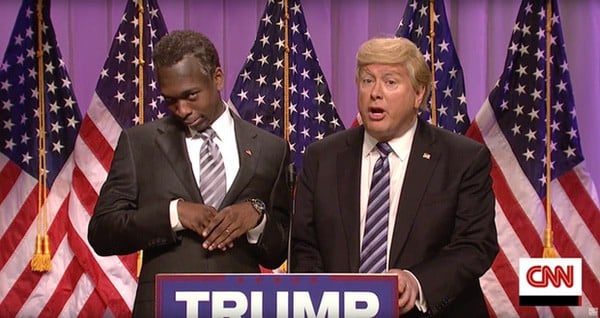 Saturday Night Live opened last night's show with a look at CNN coverage of Ben Carson's endorsement of Donald Trump.
Said Jay Pharaoh as Carson:
"I am so thrilled to be here today. I am positively turnt. Yes, Donald and I are very different. We're like night and day, ebony and orangey. And sure, we've had our polite disagreements. I questioned his knowledge on health care, and he called me a psycho and a child molester."
The sketch also featured the return of Larry David as Bernie Sanders, who apologized for making everyone's Facebook feed so annoying and complained about super delegates.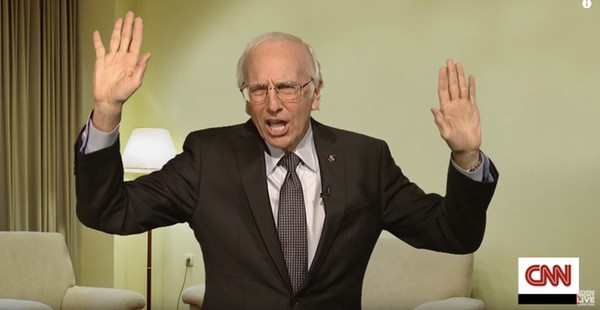 Finally, the news coverage cut back to the Trump rally, where Ben Carson was nursing a black eye with a Trump steak after being assaulted by an angry mob of Trump supporters who mistook him for a protester.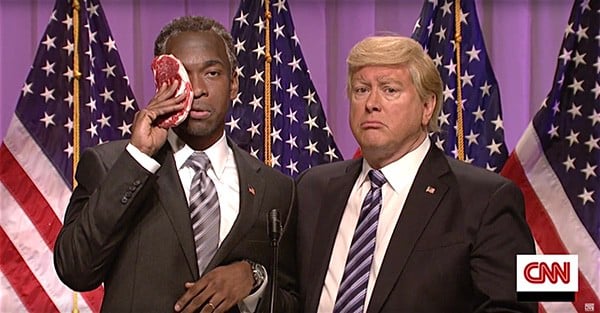 "Guys, what did I say?" Trump yelled at his supporters. "This is one of the good ones!"
Said Carson: "They're just lucky I don't have my knife on me. I've been known to cut a bitch."
Watch: