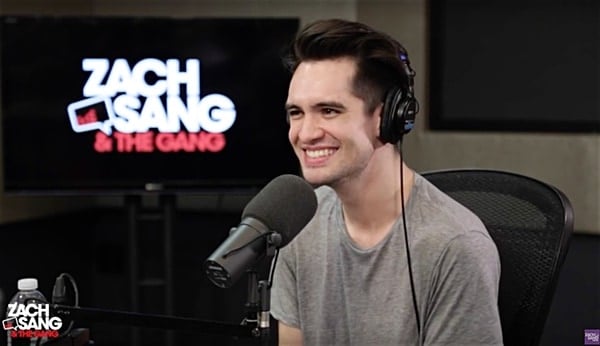 Panic At The Disco's Brandon Urie stopped by the Zach Sang show recently and talked about being bisexual.
When talking about famous bisexuals, Sang said to Urie: "You're into guys and girls too."
"Exactly dude," said Urie, who is married to a woman. Urie has talked about "dabbling" in homosexuality in previous interviews.
He added:
"Last time I was asked about it was about a year ago I did an interview and somebody asked me if I classified myself as straight, bi, whatever, and I was like, 'you can classify me as I really don't care.' I just don't really care. I don't know if it matters. I like people. If a person is good I'm into that person. If a dude's hot, a dude's hot. There are some good looking dudes out there. Look at Ryan Gosling, bro. I'd totally make out with his face."
Urie said he'd have no qualms about having a threesome with Gosling.
"I'll pop open some rosé, sit by the fire, we'll watch some Netflix and chill, bro? Yeah."
Watch: