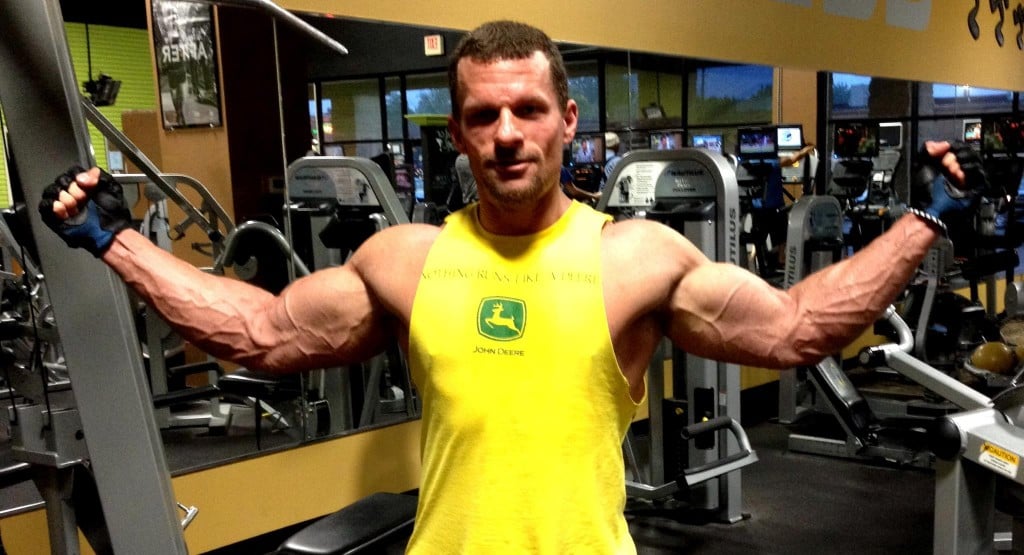 A gay man who was vying to become the first out Republican elected to public office in Texas was defeated Tuesday by a "family values" candidate with an extensive criminal record.
Russ Towers (above), the hunky gay clerk in conservative Lamar County who proudly began issuing marriage licenses to same-sex couples last June, fell by the narrowest of margins to Ruth Sisson, who appears to be totally unqualified for the position.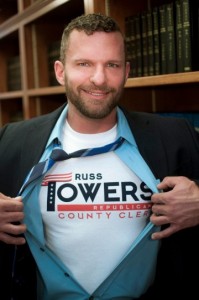 In an interview late Tuesday, Towers blamed his defeat not only on anti-gay voters in ultraconservative East Texas, but also on the local media's failure to even report on Sisson's long rap sheet, which includes three arrests and at least 44 bad checks totaling more than $2,000.
"I kind of lose faith in humanity that they would hire a thief over me, but what's done is done," Towers told the The Texas Observer. "I think it was unfair that nobody highlighted the gay guy for the job he did, and no one wanted to talk about a real issue, which is a person with a lengthy criminal history."
Towers said he plans to move back to Dallas, where he lived for a decade before returning to his native Paris to be near family. After going to work for the clerk's office in 2007, Towers was named elections administrator, then promoted when the previous clerk retired last year.
Towers also said while he thinks it's important for openly LGBT candidates to run for office, he's done with politics — at least for now.
"I've done everything that I could possibly do in the small town of Paris, and I believe I made a lot of headway in doing so," he said.
Sisson campaigned on a platform of conservative, Christian family values and ran a whisper campaign targeting Towers' sexual orientation.
Neither The Paris News, the daily local newspaper, nor any other major East Texas outlet reported on Sisson's criminal record prior to the election. And if they had, it very well could have made the difference.
Sisson captured 51 percent of the vote, or 4,694, to Towers' 49 percent, or 4,509.
Towers told me everything happens for a reason, and his defeat may be a blessing in disguise because now he can move to a more gay-friendly city.
Say what you want about gay Republicans, but Towers deserves a medal for his bravery.
Cheers, Russ.