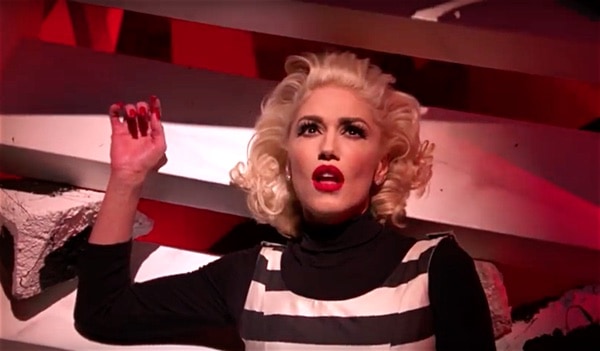 Gwen Stefani talks about gay friends, Semi Precious Weapons' Justin Tranter, being the only female rocker on a festival bill, her new openness, pressure, and painting her sons' nails in a new interview with PrideSource.
Here's what she said when asked how she'd react if one of them turned out to be gay:
I would be blessed with a gay son. You know that I would feel blessed about that. I just want my boys to be happy and healthy, and I just ask God to guide me every day to be a good mother because it is not an easy job.
I've been lucky enough to have such a blessed life. I've been able to travel the world and meet so many different kinds of people. And it doesn't really matter if you're gay, straight, whatever. There are good and bad people, and I would be happy. I just want my kids to be happy, and whatever journey God gives them is their journey. I just need to be there to be the most supportive mom that I can be and that's what I'm gonna be. I always ask my gay friends, "OK, so what was it like when you were a little boy?" Because I do know that it's gotta be difficult to be the alternative, to not be the mainstream, or to be different, if you want to call it that.
Watch Stefani's latest video "Make Me Like You":