A group of AIDS activists and organizations has sent a letter to Hillary Clinton as well as the other presidential candidates regarding AIDS/HIV strategy.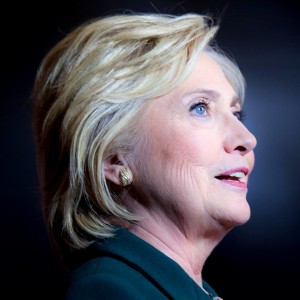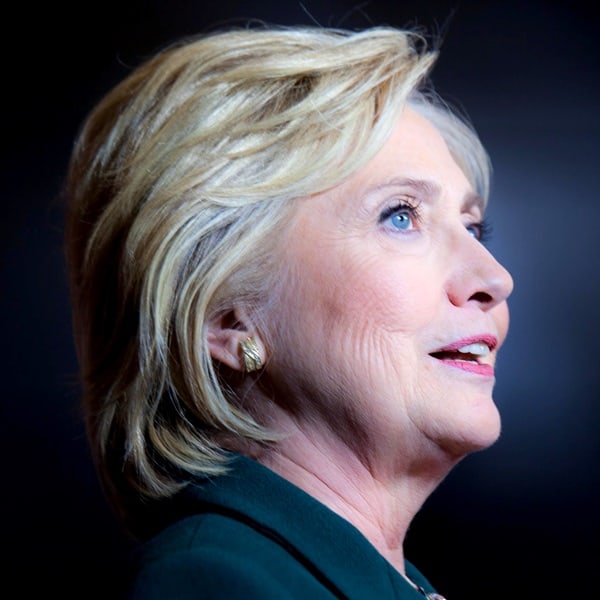 The Clinton letter asks that she appoint an HIV advisor for her campaign, meet with leaders of the groups to discuss a plan to end the AIDS epidemic, make an announcement that she commits to ending AIDS in the U.S. by 2025, and supports ending the global AIDS epidemic by increasing funding to PEPFAR by at least $2 billion per year.
The coalition's press release reads, in part:
Secretary Clinton's mischaracterization of the Reagan Administration on Friday, March 11, sparked nationwide upset from HIV/AIDS advocates, service providers, people living with HIV, and loved ones of those lost to the epidemic. But it also has created an opportunity to bring HIV/AIDS to the forefront of the conversation during this campaign season….
"Secretary Clinton's mischaracterization of the Reagan Administration was deeply hurtful, especially to those of us who advocated for our dying loved ones during that time. But now we have an opportunity to challenge all of the presidential candidates to publicly announce their commitments to end the AIDS epidemic in the U.S," said longtime activist Peter Staley, co-founder of Treatment Action Group.
"Tremendous strides have been made since the 1980s. With today's advancements in testing, treatment, and prevention, including PrEP, the once-a-day pill that has 99% effectiveness in keeping those most at risk for HIV transmission negative, we can effectively end the epidemic, even without a cure. This is a social justice issue. To end AIDS, we need to expand access to care for all people regardless of socioeconomic status or geography," said Charles King, President and CEO of Housing Works, one of the largest community-based AIDS service and advocacy organizations in the country.
Clinton's political record reflects a commitment to HIV/AIDS, and most notably, she was first to publicly set the global goal of an "AIDS-free generation" during her remarks at the National Institutes of Health in 2011.
The letter was delivered to Clinton Campaign Headquarters on Tuesday, March 15, and the signers of the letter look forward to a response and productive dialogue. Similar letters are being delivered to all of the 2016 presidential candidates.
View the letter and signatories below:
Signatories:
Services
ACRIA
ACT UP New York
African Services Committee
AIDS Action Baltimore
AIDS Alabama
AIDS Foundation of Chicago
Albany Damien Center
Amida Care
AVAC
Bailey House
John Barry, LMSW, Executive Director, Southern Tier AIDS Program
BOOM! Health
Rebecca Botting
Bronx Parent Housing Network
Reginald T. Brown, M. Ed., Unity Fellowship of Christ Church, VOCAL-NY Community Leader
Central New York HIV Care Network Coalition for Homeless Youth
JD Davids, TheBody.com
Sharen I. Duke, Executive Director and CEO, AIDS Service Center NYC (ASCNYC)
Sergio Farfan, Louisiana Latino Health Coalition for HIV/AIDS
Ingrid Floyd, Executive Director, Iris House
Miasha Forbes, Human Rights Activist and Founder, Just for Us: Gender Diversity Project
GMHC
Health GAP
Health People
Hispanic Health Network
HIV Prevention Justice Alliance
Housing Works
Brian Hujdich, Pozitively Health Coalition
Human Rights Campaign
Hyacinth AIDS Foundation
Carine Jocelyn, CEO, Diaspora Community Services, Brooklyn, NY
Marsha Jones, the Afiya Center
Howard Josepher, LCSW, President & CEO, Exponents
Jacquelyn Kilmer, CEO, Harlem United
Lambda Independent Democrats of Brooklyn
Latino Commission on AIDS
Latinos in the Deep South
LGBT Bar Association of Greater New York
Matthew McMorrow, former Director of Government Affairs, Empire State Pride Agenda
David Ernesto Munar, CEO, Howard Brown Health
National Black Justice Coalition
National Black Leadership Commission on AIDS
NMAC (formerly known as the National Minority AIDS Council)
OASIS-Latino LGBTS Wellness Center
Chuck Peterson, Executive Director, Clare Housing, Minneapolis, MN
Michael Emanuel Rajner, Wilton Manors, FL
Kyle Rapinon, Esq., Director of Survival and Self-Determination, Sylvia Rivera Law Project
Elana Redfield, Attorney and LGBTQI Activist
Dr. Margaret S. Reneau, Director of Programs, National Black Leadership Commission on AIDS
Eric Sawyer, Founding Member—ACT UP, Co-Founder Housing Works, Inc. & Health GAP, Inc.
Virginia Shubert, Shubert Botein Policy Associates
Southern Tier AIDS Program
Peter Staley
Rev. Moonhawk River Stone, M.S., LMHC, RiverStone Consulting, Schenectady, NY
Daniel W. Tietz, Chief Special Services Officer, NYC Human Resources Administration/Department of Social Services
Treatment Action Group
Trillium Health/Rochester
Peter Twyman, CEO, Keep a Child Alive
Andrew Velez, ACT UP New York
VillageCare
Tom Viola, Broadway Cares/Equity Fights AIDS
VOCAL New York
Washington Heights CORNER Project
David W. Webber, Attorney
John Wikiera, Central NY HIV Care Network
Terri L. Wilder, MSW
Doug Wirth, President/CEO, Amida Care
Young Black Gay Leadership Initiative (YBGLI)