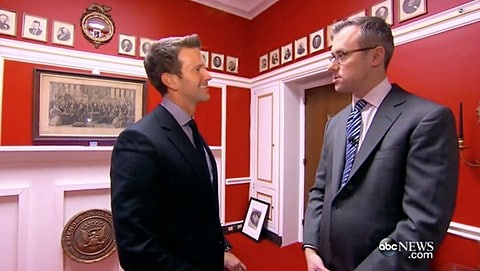 While Aaron Schock may have faded from the limelight he once so-relished, he has not been able to shake the gaze of federal prosecutors who are currently investigating the former Illinois congressman.
At the heart of that investigation is whether Schock committed any criminal wrongdoing in connection to what can generously be called his "misuse" of taxpayer dollars to pay for his lavish lifestyle.
It was one year ago to the day that Schock resigned from Congress amid a flurry of scandals that began with a PBS report on Schock's Downton Abbey-inspired office (which he didn't pay for). And while prosecutors were swift to launch an investigation into Schock, the pace at which authorities have moved since to determine whether they will indict Schock has been described as "glacial."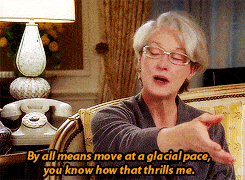 The protracted proceedings may be nearing completion, with an indictment coming as soon as this month, sources familiar with the case say. It's unclear what charges are being weighed, but Schock faced a barrage of media reports about alleged improper spending of office and campaign funds before he exited the House.
Schock did not respond to repeated requests for an interview for this story. […]
The Justice Department, the House of Representatives and Schock's high-paid attorneys have spent months tussling over which of the former congressman's records should be made available to the grand jury. Schock has turned over thousands of pages of records to DOJ, according to legal filings.
The prosecutor — assistant U.S. Attorney Timothy Bass of the Central District of Illinois — has issued numerous broad subpoenas in pursuit of Schock's spending records. That has led to fights between DOJ and congressional lawyers over the scope of the government's requests. In a highly unusual move, a federal judge has alternated between sealing and making public the details from the legal fight.
The glacial speed with which the case has unfolded, and the broad nature of Bass' information requests, has irked Schock's supporters. Yet those who know Bass say his deliberateness in the case is not uncommon.
Experts familiar with the type of investigation currently underway, however, suggest that the pace is not unusual:
Former House General Counsel Stan Brand said the Schock case is not taking an "inordinately long" amount of time.
"It's pretty standard, especially with all these issues [involving] the Speech or Debate Clause and its application," said Brand, now of Akin Gump Strauss Hauer & Feld. Brand was referring to a constitutional privilege that shields members and staff from legal action over legitimate legislative activity. "That slows it down, and other things can slow it down. … These cases, they are not cookie-cutter cases."
Mark Hubbard, a spokesman for Schock's legal team, had this to say about the investigation:
"It is one year since the U.S. Attorney in Springfield started investigating every aspect of Aaron Schock's life, and we believe now as we did then: While Mr. Schock could have had better administrative practices while serving in Congress, nothing in his official or political operations merits any prosecution.
"Mr. Schock has already paid a heavy price by leaving office for the good of the constituents he served. We are putting our trust in the sound exercise of judgment by prosecuting authorities — but if necessary, we will mount a rigorous case to vindicate Mr. Schock's position in a court of law."
Schock is currently living with his father in Peoria, Illinois while he waits in limbo. He reportedly is working in real estate, which may be necessary for no other reason than to pay his legal debts:
He's shelled out millions of dollars to attorneys, with most of it going to McGuire Woods, the Richmond, Virginia-based firm, which is leading his defense. Schock still owes nearly $750,000 to Jones Day, a high-powered Cleveland-based firm that previously represented him.
Schock no longer pays legal fees for his staff, many of whom have already testified in front of the grand jury. His campaign account, which once had more than $3 million, now has only a touch over $500,000, but nearly $750,000 in campaign debt.
Of course, should Schock's debts continue to climb, there's always that offer from TitanMen.