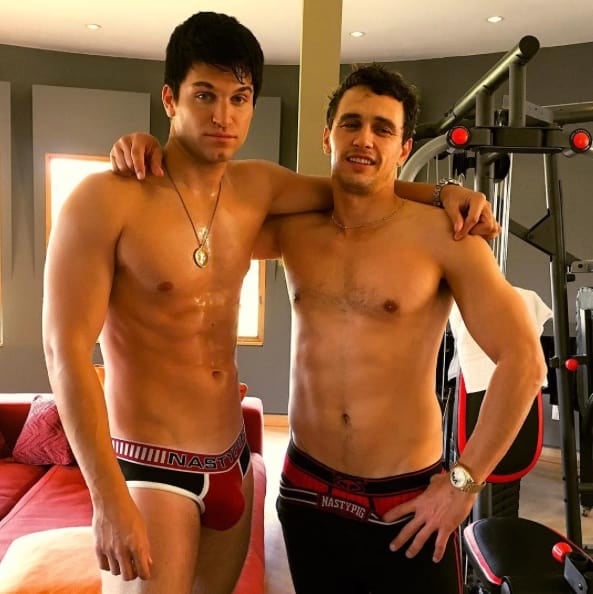 This week, Rolling Stone presents a cover story on tireless polymath James Franco, and the magazine gets into his obsession with gay culture. The magazine lists a couple of his gay-related projects specifically Interior.Leather Bar and The Broken Tower, a short biopic on gay poet Hart Crane, but the list is much more extensive – the gay porn murder film King Cobra, which is in post-production, Gus van Sant's Milk, and the film about "ex-gay" activist Michael Glatze, I Am Michael, to name a few.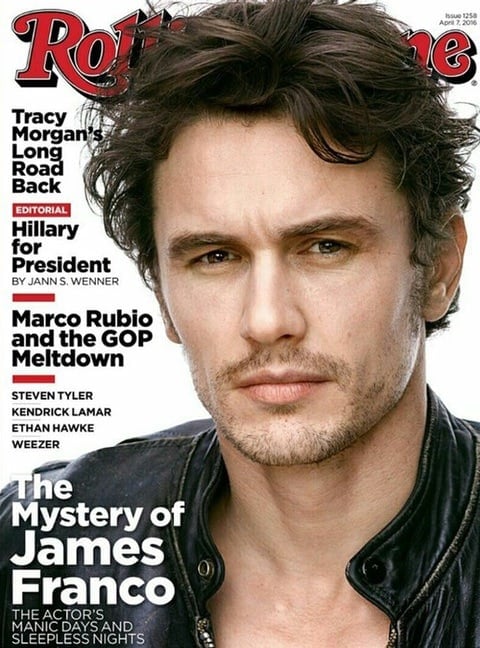 Explains Franco:
"When I was studying at NYU, I took classes in critical studies, and one of my favorites was on queer cinema. We've told the straight, heteronormative stories ad nauseam by now, in our movies, our shows, our commercials – everywhere. I think it's healthy to make work that disrupts and questions that, and shows alternative narratives. That's what an artist should do."
It also looks into his own sexual orientation:
Last spring, he clarified things somewhat, writing in a magazine article, "I'm gay in my art and straight in my life," adding coyly, "I'm also gay in my life up to the point of intercourse." But the line separating art from life can grow porous, as on Franco's Instagram, where he's posted numerous homoerotic shots of himself – bare-chested in an exercise room, his arm slung around an oiled-up actor in bikini briefs, or looking buff while getting his nipples shaved in a hotel room. Franco tells me he's approached Instagram, at times, as "a way of finding out what boundaries are and pressing buttons."
And his deft way of dealing with a since-retracted claim (pushed by Gawker) that he was a gay rapist:
Franco deviated fascinatingly from the standard celebrity-PR playbook: He posted faux-paparazzi pictures on Instagram featuring him making out with some blurry-faced hunk, and started developing a film project with an artist friend, the working title of which was GR – for gay rapist – in an attempt "to use this false accusation as material," Franco says. … In this way, Franco protected his privacy by making an elaborate, anarchic pantomime of sacrificing it.
Read the full article at Rolling Stone.